Subios-Challengers, AAC and Adidas winners
27-November-2012
The venue was at Beau Vallon and the competitors had to take part in three events – swimming, canoeing and running.
The Adidas team of Ryan Alcindor, Malik Govinden and Bertrand Payet won the boys' under-15 title with a time of 23 minutes 21 seconds (23:21) to win R2,000 and the ironman trophy.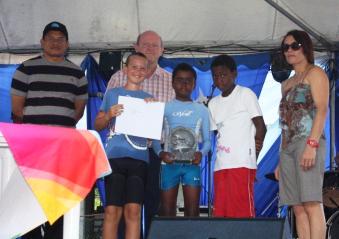 In fact they were the only male under-15 team out of the five who took the start to complete the race, while there was no entry for the female under-15 race.
AAC comprising Anisha Payet, Alison Hoareau and Clara Omath were first in the female 15 years and over category, clocking 20:38 to relegate the Plaisance team of Emelie Pothin, Chloé Charles and Ezra Almaze into second place with a time of 22:26.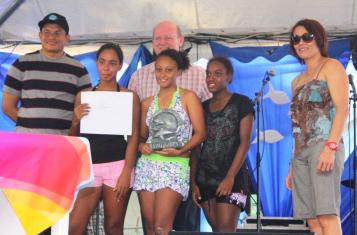 Two other teams failed to make it to the finish line in the female 15 years and over race.
Well-known canoeist Tony Lespoir again took part in the 15 years and above race with his Challengers team. If long distance runner Keddy Moustache was again part of the Challengers team, swimmer Dean Hoffman joined them for the first time as they won the race in 16:14.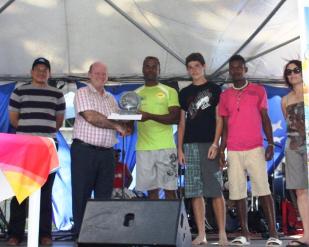 The Lifeguard one team of Samuel Sinon, Dean Agathine and Robin Mathiot were second with 16:59, followed in third place by the Lifeguard two squad of Randolph Jeannevole, Michael Jumaye and Richard with 18:22.
All winning teams collected R2,000 and the ironman trophy, while the runners-up got R1,000 and third place finishers R500.
G. G.