Mancham addresses major peace conference
01-December-2012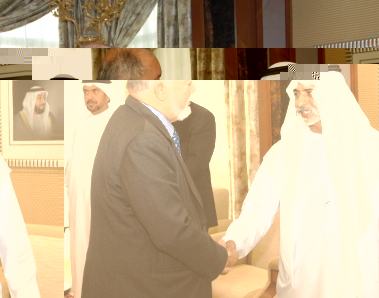 Mr Mancham shared the rostrum with Senator Jason Carter (nephew of former US President Jimmy Carter) of the Georgia State Senate; Senator Emmanuel Jones of the Georgia State Senate; Juan Carlos Wasmosy, former President of Paraguay; Honorable Nelson Marquezelli, Federal Congressman of Brazil; Vinicio Cerezo, former President of Guatemala; Louis Alberto Lucalle, former President of Uruguay; and Dr Preston Moon, founder of the Global Peace Foundation of USA.
On Thursday Mr Mancham addressed a plenary session on the subject of "Sustainability, Conservation and Management of Maritime Resources" at the Marriott Marquis Hotel to some 1000 participants attending this year's Global Peace Convention.
The 2012 Global Peace Convention is the 4th such international gathering following assemblies in Manila, Nairobi and Seoul, which advanced initiatives for regional developments as well as policy proposals in areas of environmental sustainability, inter-faith corporation, volunteer service, trade and commerce as mechanic for peace.
In a meeting with the media in Atlanta, Mr Mancham said that "moral and innovative leadership in the area of building healthy families, ethical societies and a global culture of peace will certainly clarify the importance of principled leadership not knowing in public office, but in corporate life, the non-profit sector and other areas of civic lives as a pre-condition for social cohesion and peace".
Tomorrow Mr Mancham will have a breakfast meeting at the Martin Luther King Center and lunch at the CNN Center (which is the headquarters of CNN) before leaving Atlanta for London via Washington DC on the way to Bali, Indonesia where he will be the guest speaker at the opening of the Second World Ecological Safety Assembly which is to take place from December 9 – 12 under the theme "Survival and Development".
Before flying to Atlanta, Georgia, Mr Mancham was in the UAE capital, Abu Dhabi, taking part in the 6th annual meeting of the World Future Council.
Our photo shows Mr Mancham meeting the UAE's Minister for Higher Education and Scientific Research Sheikh Nahyan Bin Mubarak Al Nahyan when he was in Abu Dhabi.