Team get treasure from caught fish
01-December-2012
It was the top trophy at the Marine Charter Fishing competition that they have been after, and they got it recently following nearly a decade of pursuit.
He could not hide his joy at the conquest when we met him this week, still admiring a photo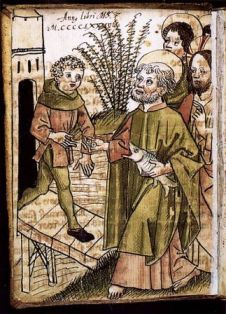 of his team with the award.
When Jesus was asked if they should pay taxes, he told his disciple Peter:
"Go to the lake and throw out your line. Take the first fish you catch; open its mouth and you will find a four-drachma coin.

Take it and give it to them for my tax and yours," and that's exactly what happened as illustrated in the drawing published here.
The Bible does not name the fish, but tilapia is sometimes referred to as St Peter's fish in the belief that was the kind of fish Peter caught.
Terence was leading his team called Flip It on the boat Wave Breaker when they realised their dream.

It was the quantity of the fish kaptenn blan that did the trick for the team, Lafortune told Nation.