VP Faure at ACP Summit
13-December-2012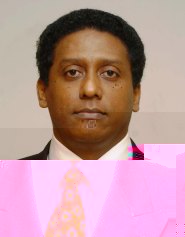 The Summit, to be held under the theme 'The Future of the ACP Group in a Changing World – Challenges and Opportunities', will focus on the ACP countries' challenges in the face of financial crisis, globalization, changing aid modalities as well as new emerging markets.
The Summit will also address peace, security, good governance and sustainable development in ACP states and regions.
The vice-president is accompanied at the Summit by Vivienne Fock-Tave, Seychelles' ambassador to Belgium and Jeanne Siméon, the principal secretary in his office.
The ACP is a 79-member bloc which includes 40 least developed countries (LDCs) and 35 small island developing states (Sids). It was founded as an inter-governmental organisation in 1975.
All members, except Cuba, are signatories to the Cotonou Agreement and share privileged relationship with the European Union under the ACP/EU Partnerships Agreement built on trade relations, development cooperation and political dialogue.
The last ACP Summit was held in 2008 in Accra, Ghana.