Jean Paul D'Offay wins 2012 Subios treasure hunt
15-December-2012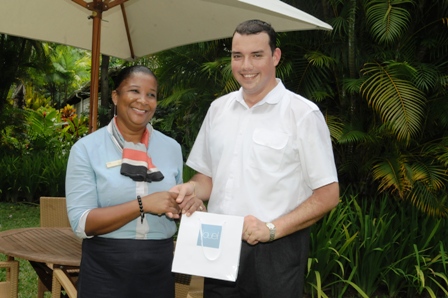 He was presented with his prize this week at Kenwyn House, which is also the annual sponsor for the first prize winner.
Mr D'Offay said it's the second time he wins the competition, the first time being in 2010.
This year's Subios was held from November 23-25 under the theme 'People and the ocean – striving for a sustainable partnership'.