Eden Island makes learning more enjoyable at Plaisance crèche
19-December-2012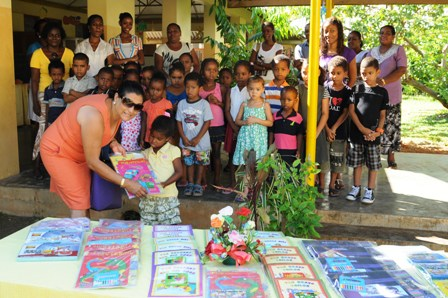 The donation comes from the Eden Island village management association and it was representative Juanita Kroeger who handed over the jungle gym and the educational materials during a ceremony recently.
Present at the hand-over were the head teacher of Plaisance primary Cyril Pillay, chairperson of the school council Terry Servina, teacher in charge of the crèche Jeanette Vidot, teachers and students.
Also present was a home owner of Eden Island, Rossella Viciconte, and Erica Marie who has helped in making the donation possible.
Mrs Vidot thanked the association for the donation and assured the representatives that the gym and the educational resources will be put to good use.