Ste Anne Resort promotes and rewards workers
24-December-2012
Souvenir photographs of the event: Those who have been promoted (above) and those rewarded for long service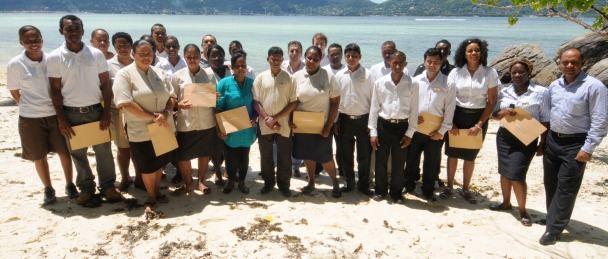 Those who have spent the past 10 years at the resort along with those who have been promoted received their official documents and rewards during a special ceremony held at the resort's Le Robinson restaurant on Saturday.
Present were the resort's general manager Norbert Couvreur, management members and other staff.
Mr Couvreur thanked the staff for their hard work and commitment and wished them a good festive season.
Those who have been promoted are from the different departments within the resort such as administration, food and beverage, accounts, laundry and security.