President's trips abroad and world leaders' fruitful return visits-Seychelles continues to shine on the world stage
31-December-2012
In 2012 Seychelles became the magic name at which doors to the most high places on Earth were opened to welcome him or his representatives.
When he shook hands and held talks with key people in the world, we felt like we were the ones doing it because after all, he does these things for us and with our mandate.
Her Majesty the Queen Elizabeth II may not have made another trip here since she opened our international airport, but we reminded her of our presence and her fond memories of our beautiful country when Mr Michel walked into Buckingham Palace during his historic trip to London in February, when we achieved so much, not only for ourselves as a country, but also for the region and the world.
This was when we took centre stage at the London Conference on Somalia after the world decided piracy was nearly spilling out of control and something big needed to be done, urgently.
Largely at our own cost, the National Information Services Agency – better known as Nisa – accepted the invitation to follow Mr Michel on this trip and a few others to get a glimpse of what exactly he does when he goes abroad.
When we screech-stopped at the Heathrow Airport to see him off a few days later – each of us still out breath – none of us felt like we had been on holiday and neither did we think he was on vacation either. But as he took his jet for his next set of national assignments leaving us behind to compile the large amount of information we had gathered, we could feel the positive impact the tiring trip had made on the world, and Seychelles' achievements from it.
Meeting British Prime Minister David Cameron and signing important agreements in his 10 Downing Street office on a cold wet night at the end of a busy day may not have been much fun. Certainly not after braving the snow that was falling outside the UK Parliament where Mr Michel attended a session, but it was all worth it for us as a nation – and we dare say for the world as well – as it was then that the machinery to have the Regional Anti-Piracy Prosecution and Intelligence Coordination Centre established here was set in motion.
Another positive result of the trips is that we have been able to invite key world dignitaries to our shores.
Besides top state or government leaders, high level delegations have followed Mr Michel's visits and cemented roadways to further economic and political cooperation.
Those who have come have obviously spread the word of what Seychelles stands for and realised even better that we are not just a dot in the ocean, but – as a Seychellois ambassador recently put it – a large ocean country, in view of the massive span of water we command and the many activities we have to watch over including anti-piracy efforts, conservation drives, hydrocarbon explorations and others like playing host to newly wed royalties.
World media
It was from the vantage point that London offered that Seychelles shone to the world during interviews with top news organisations, namely the Cable News Network and the British Broadcasting Corporation.
Also in the UK Mr Michel met the secretary-general of the United Nations Ban Ki-moon – who was due to visit Seychelles last month, although the trip had to be postponed at the last minute as hostilities between some neigbouring countries in the Middle East escalated.
Given the limelight Seychelles has received in the international arena, we can justifiably say we have reached the doorstep of the UN, and an observer's seat at its security council is well within sight.
The London trip is used here as an example, but we will recall that Mr Michel made equally fruitful trips to other countries.
Also in February, Mr Michel visited India and held talks with Prime Minister Manmohan Singh, which were centred on regional security.
Notably during the same year, Indian President Pratibha Patil came here in a trip that boosted business and bilateral cooperation ties.
She held talks with Mr Michel and Vice-President Danny Faure, addressed a special session of our National Assembly and witnessed the signing of a number of important agreements between her country and Seychelles.
Mrs Patil announced that India had given Seychelles US $25 million and a line of credit for US $50 million.
Historic regional pact
In March Seychelles and Mauritius made history when the two countries became the first states to ever agree on the joint management of an area of common interest without United Nations involvement, during Mr Michel's visit to Port Louis.
He was the chief guest at the National Day celebrations and the 44th anniversary of independence of Mauritius on March 12.
During his visit, Mr Michel held talks with Mauritian Prime Minister Navin Ramgoolam and President Anerood Jugnauth as well as other members of the Mauritian government.
Discussions focused on the threat of piracy to both countries, the joint management of the extended continental shelf in the Mascarene Plateau region, as well as education, health and Indian Ocean Commission cooperation.
Mauritius also awarded Mr Michel the Grand Commander of the Order of the State of Mauritius, the highest such honour in the country.
Dr Ramgoolam had a busy four days when he visited Seychelles from June 17 as the guest of honour at our 19th National Day celebrations.
On May 12 Mr Michel attended the opening of the Yeosu Expo 2012 in China where Seychelles made a splash at the oceans exposition with banners which explained our dependency on the sea.
At the expo Mr Michel put forth the concerns of Seychelles and similar countries.
Seychelles and China later signed a number of agreements including one mapping out planned efforts to boost tourism and to up exchanges between the two countries.
In July Mr Michel addressed the 19th Assembly of the African Union in Addis Ababa telling fellow heads of state that islands are crucial in helping Africa link with world.
Africa's islands are critical links between the continent and the rest of the world, as well as among its different states, said Mr Michel.
He also called for more action from African countries against piracy and urged support for the release of two Seychellois who were being held captive in Somalia but were later liberated through the combined actions of several countries and international agencies.
Mr Michel also met South African President Jacob Zuma during the summit. The two later played a major role in the talks held here with the aim of helping resolve Madagascar's problems.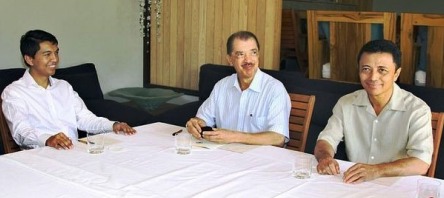 World attention focused on Seychelles when Mr Zuma and Mr Michel took part in the talks which led to the first handshake between Madagascar's leader Andry Rajoelina and former President Marc Ravalomanana on the Desroches resort island.
Mr Zuma took part as the chairman of the Southern African Development Community Organ Troika on Politics while Seychelles took part as the chair the Indian Ocean Commission.
Focus on island nations' challenges
Ties between us and Sri Lanka where he travelled to in August moved up the scale when Mr Michel held talks with President Mahinda Rajapaksa, and four memorandums of understanding were signed.
During the visit Mr Michel held talks with the head of the Bank of Ceylon chairman as a result of which we are set to benefit from that country's expertise in fisheries through a line of credit from the bank.
It was agreed that efforts would be stepped up to boost ties between the Seychelles and Sri Lankan parliaments as Mr Michel stressed the importance of exchanging ideas between the two institutions so as to tackle the common challenges faced by the two island nations.
Talks also centred around a stronger maritime alliance for prosperity and security when Mr Michel's delegation visited several institutions to strengthen maritime cooperation in areas such as shipbuilding, security and training.
When delivering an address at the Lakshman Kadirgamar Institute, he stressed the role of the small island states in the global tapestry.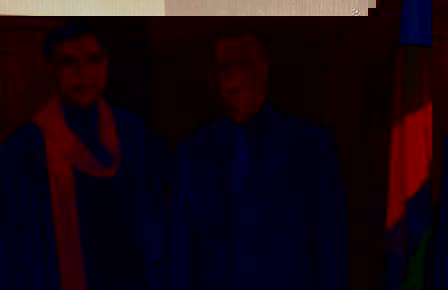 "Sri Lanka and Seychelles share a lot of similarities and we can share a lot of ideas as two island countries of the Indian Ocean. We have much to learn from each other," he said as both sides looked to create a new space for prosperity for Indian Ocean islands.
The big potential to develop air links, trade as well as fisheries cooperation with that country also came into focus.