Investors' interest in Seychelles increases in 2012 as SIB steps up promotion drive
31-December-2012
Speaking at the end of a very eventful year for the Seychelles Investment Board (SIB), its chief executive said the board has been busy organising several promotion forums in different parts of the world as well as in Seychelles aimed at boosting investors' and businessmen's confidence to do business here and to inform local businesses and investors of all the potential business opportunities.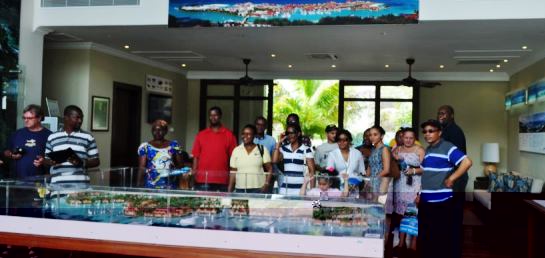 In 2012, the SIB and its partners together with various stakeholders hosted business promotion forums in Cape Town and Johannesburg (South Africa) in February. It was the second such forum in South Africa and it focused on the financial and offshore services in Seychelles.
In May, some 30 delegates consisting mainly of chief executives, managing directors, director generals and directors from different investment promotion agencies of the Southern African Development Community (SADC) countries including Seychelles met here.

They met in a one-day conference at Le Méridien Barbarons hotel. It was the second such meeting to be organised, the first was held in Mauritius in 2011. The meeting was held under the theme Regional efforts in time of economic crisis, and it focused on ways to set up coordinated approaches among investment promotion agencies (IPAs) of the SADC with the aim of maximising potentials and benefits.
In Istanbul, Turkey in September, over 100 Turkish businessmen attended the first forum conducted there. It was hosted in close collaboration with the Turkish confederation of businessmen and industrialists (Tuskon). The highlight of the forum was the different meetings with Tuskon president Rizanur Meral and other potential Turkish businessmen.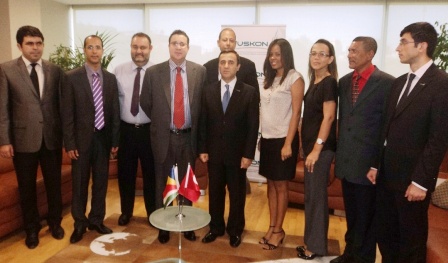 In Seychelles in October, another investment and business round table meeting was organised at the Kempinski resort. The SIB hosted it in collaboration with the Seychelles Chamber of Commerce and Industry. The round table event, which fell under the SIB's outreach strategy, was aimed at encouraging public-private dialogue, educating the private sector of possible investment opportunities and updating the business community on past and ongoing changes in the business environment and economic landscape of Seychelles.
Building the capacity of SIB personnel in 2012
While it stepped up its investment promotion drive, the SIB also sought to improve the capacity of its staff so that they deliver better quality service to an increasing number of clientèle seeking information.
In March it organised a two-day training workshop in collaboration with the International Institute of Sustainable Development (IISD). The training was led by consultants Nathalie Bernasconi and Mahnaz Malik, who have run similar workshops in other countries in the region.
The IISD monitors the negotiation of investment treaties worldwide and disputes arising. They also work with developing countries to develop their policies on investment treaties.
Another two-day training workshop was organised in October. It was in collaboration with the Comesa Regional Investment Agency (RIA).
During the workshop, the SIB launched its new website. The training workshop was entitled Enhancing Comesa investment promotion agencies' websites and marketing tools according to global investment promotion benchmarking best practices.
Such websites are crucial to entice foreign direct investments as they are always visited during the early long-listing stage of site selection. Well-developed websites and marketing tools can also enable IPAs to reach investors in a timely manner with much-needed information in a user-friendly format and can ultimately result in the generation of more investment interests.
A five-day capacity building training entitled Hands on tips and experience for investment promotion and investment facilitation led by consultant Raju Jadoo was also organised for staff and management of the board. Among various previous duties Mr Jadoo also used to occupy the position of managing director of Board of Investment Mauritius.
Ms Renaud explained that these capacity-building trainings where rather specific and customised this time around and will hopefully bridge the gap in capacity of the staff in certain specific duties they are performing.
She added that promoting a country has slightly different component from promoting a product or services and there are specific skills required that a standard marketing training does not necessarily touch upon.
Local investments and financial downturns in 2012
As Europe continues to face financial problems, it is obvious that any investment coming from that continent is bound to face difficulties, the SIB chief said.
"In spite of the fact that a number of big local projects have been completed this year, many more companies are facing financial difficulties and are struggling to make progress on their projects," said Ms Renaud.
But she added that the diversity in the regions where foreign direct investment (FDI) has been recorded – the Middle East, Russia, Hungary, South Africa – has helped mitigate to some extent the impact of these financial difficulties.
She stressed that financial factors among others have slowed down the pace of development.
Some of the most remarkable investment projects completed on schedule this year are the Kempinski and Desroches villa development as well as the Eden Plaza.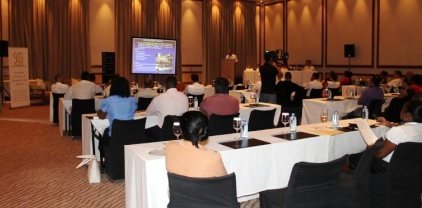 Ms Renaud pointed out that some good projects had also been out at a sustainable rate this year. The most remarkable among them is the Unity House – a Pension Fund project.
But Ms Renaud added there have notably also been various small hotel development projects undertaken by Seychellois entrepreneurs which have been completed successfully.
While the number of new investment projects have remained slow in coming as many factors can prevent interested investors from realising an investment project here, the SIB chief executive noted that the level of interest shown in Seychelles as a good place to invest has not dwindled but has remained constant throughout although there has been a shift in the pattern.
"Compared to previous years when most of investment interests shown were in tourism projects, we are now recording remarkable interests in what we call new sectors, previously unthinkable in Seychelles. These include renewable energy, international business, ICT, port development, health and entertainment-related projects among others," added Ms Renaud.
She noted now that the new energy bill has been approved by the National Assembly, investors looking to invest in the energy sector can now move to the next level of their development project as the authorities continue to consider the different projects submitted.
With regard to information communication technology (ICT), Ms Renaud said:
"Investors are looking at very big investment projects like data centre as well as cable depot which I believe is a good thing which if materialised will also be very beneficial for Seychelles as it will reduce waiting time for repair in the eventuality where we have problems with our fibre optic cable system," added Ms Renaud.
She stressed that the company has chosen Seychelles for its strategic geographical location.
"And this again highlights one of Seychelles' competitive edges for investors."
But she pointed out that while the SIB does all it can to provide the potential investors with information and all the help they require, the final decision remains with them. She added that they have highlighted several obstacles which they believe are blighting the ease of doing business here.
"A lot of work has been done and is ongoing to continuously improve the business environment and I am convinced that gradually more will be achieved in that area,'' she said.
Ms Renaud also said that the role of the SIB remains to continue engaging with the private sector to explore other areas where reforms are required to help better improve investment climate.
The way forward in 2013
Next year, the SIB hopes to intensify its effort to get more investors interested in doing business in Seychelles.
While an investment forum in Abu Dhabi long planned is still on schedule, Ms Renaud said the SIB will step up effort to do more local forums whereby this time around an international forum will also be held locally.
She said investors, businessmen and companies who have attended SIB's previous forums overseas will be invited alongside other new potential investors from different parts of the world.
"I believe it would be a great opportunity for those who do not know Seychelles to feel and live the experience on the ground. It will also be much easier to work with a group of potential investors on home ground."
She said this will also be a great opportunity for local businessmen seeking business partners to develop and expand their business network.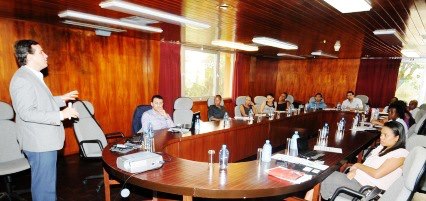 "Our aim is also to encourage more Seychellois to invest but access to affordable funding remains one of the biggest constraints and this would be an opportunity for them to build network and acquire potential business contacts,'' added Ms Renaud.
She noted it is encouraging to see that over the years our statistics have shown that more Seychellois are showing interest in big innovative project and this she said needs more encouragement and support from the government in the coming years.
M-A. L.