South Africa and Seychelles pledge to foster partnership
03-January-2013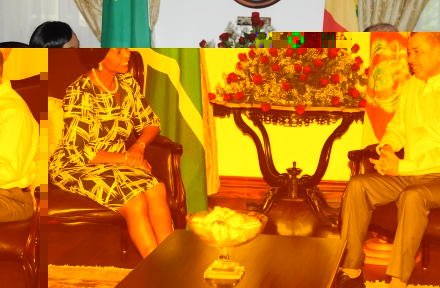 They echoed South African President Jacob Zuma's words given to President James Michel at State House the same day by Mrs Nkoana-Mashabane in which Mr Zuma said he remembers warmly his visits to Seychelles and is encouraged by the leadership of Mr Michel in the work to resolve the crisis in Madagascar.
President Michel hosted two meetings in Seychelles, one between July 24 and 26 on Desroches island and the other between August 7 and 9 on Mahé island, of the SADC Organ Troika on Politics, Defence and Security.
The meetings were chaired by Mr Zuma, in an effort to resolve the crisis in Madagascar, together with the Madagascar President of the Transition Authority Andry Rajoelina and the former President of Madagascar Marc Ravalomanana.
"We have come a long way together in our joint efforts in the SADC (Southern African Development Community) to bring stability to that country," she quoted Mr Zuma as saying.
She and her delegation were on a short official visit to Seychelles.

She conveyed the warm greetings for the New Year 2013 to the President and the people of Seychelles from Mr Zuma, who was last in Seychelles for the August 2012 talks.
Mr Michel also conveyed New Year wishes to the President of South Africa and expressed his gratitude for the support of South Africa, and in particular the personal efforts of President Zuma, for working closely with Seychelles to develop programmes of cooperation, which Mr Michel said is a "strategic partnership for the prosperity of the peoples of the two countries".
"We have a common view of development in Africa, and South Africa has a special perspective on the needs of Small Island Developing States, and has supported us in our efforts to bring regional peace and stability. We have discussed a number of socio-economic issues which will enable us to work towards strengthening our bilateral cooperation," said Mr Michel.
Mrs Nkoana-Mashabane also held talks with Mr Adam which were centred around expanding cooperation in the health sector, tourism trade and investments, as well as in culture and sports, through the sharing of expertise, training for personnel and deepening dialogue to maximise potential partnerships.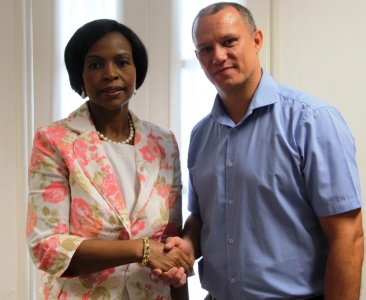 Other areas of cooperation discussed include educational support through the provision of further scholarships and possible collaboration with the University of Seychelles, and closer collaboration in the area of maritime security in the Indian Ocean, as well as the support of maritime related industry in the region.