Kempinski resort offers team-building events for companies small and large
09-January-2013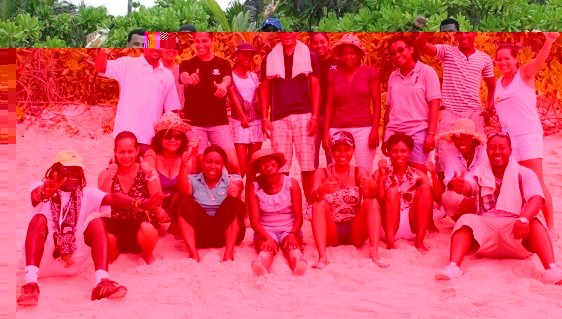 Local resort Kempinski is among the places offering team-building events, and is now introducing its various packages to the business community.

Based at Baie Lazare, the five-star resort offers team-building events tailored to suit the size and demands of practically any size company.
A team of people selected at random from various companies were put together as a team and sent to the resort recently for a team-building day.
With the team members having practically no prior in-depth knowledge of and have not worked closely with each other before, the event would have normally given the impression that the Kempinski staff would have had their work well-cut out for them.
It was the exact opposite however, as the Kempinski staff turned a group of practically strangers into a team that was only some hours into the event working together at tasks as a team, and competing at events like a well-oiled machine!
The day started with each member introducing themselves. There were representatives from companies such as Cable and Wireless, Indian Ocean Tuna Commission, National Information Services Agency, Seychelles Broadcasting Corporation, Petro Seychelles, Seychelles Petroleum Company, Appleby, Trois Frères Distillery and Sacos to name a few.

They then took part in various activities, with each activity having a specific aim, such as developing one's ability to listen to others, forming trust, know other people and what they are good or not at, and developing leadership qualities.

The Kempinski assistant sales manager Anna Pothin told Seychelles Nation that the event was a way for companies' representatives to see what the resort can offer their staff as well as showcase the general services of the resort.
"A lot of companies nowadays do team-building for their staff, and although some of those companies are small, they can always merge with another company should they wish, and we can also host inter-company fun days," she said.
"We also took the event as a form of networking, where we renew our relations with our partner companies through their representatives, and together plan the way forward for future initiatives and interaction."
Companies are informed that the team-building events can go for as long as they wish it to – such as a day, or weekend – with special packages offered to the staff who want to overnight at the hotel.
To end the event, all present took part in various fun beach activities, such as limbo dance, and even a moutia dance, although it was not yet sunset!