Policy seeks to counter threats to food security
14-January-2013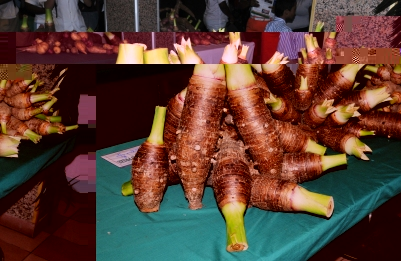 They did so at the International Conference Centre with the support of several agencies including the Comprehensive Africa Agriculture Development Programme of the Partnership for Africa's Development, better known as Nepad, which was represented by its head Martin Bwalya.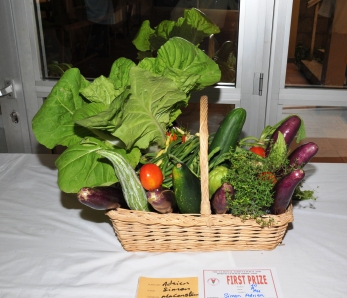 Principal secretary for Natural Resources and Industry Michel Nalletamby told them that having enough foreign exchange to import does not guarantee food security.
Mr Nalletamby said that for long many argued that being a middle income country, Seychelles could afford to buy its food and have it landed in the country quickly because "as long as we earned the foreign exchange through tourism or other sectors, we can buy the food we need".
"The world food crisis at the end of the last decade, however, served a very severe wakeup call on us," he said noting climate change, hoarding in source markets due to domestic and global shortages, diseases and piracy have brought about a very different perspective.
"We have come to realise that we need to have some level of local food production," he said, noting this is why the local production component of food and nutrition security has taken a prominent position on the local agenda.
"We need to produce food locally to ensure at least some degree of local food security and as a result nutrition security.
"Despite this reality, the local food producing sector especially the agricultural sector has been facing major drawbacks to the extent that it is today, possibly at the lowest level for a long time.
"Many of the livestock farmers have gone out of operation and many of the others still in there, are facing severe hardships for many reasons including the ability to face the competition brought about by imported meat."
He said many blame the trade policy which has allowed for fierce competition which local farmers were not prepared to cope with, but added that changing the trade policy to become more restrictive cannot be the total answer to the problem as it is much more complex than that.
"Imagine a situation where taxes are raised on imported agricultural products, fruits, vegetables and meat, without much being done to improve the production efficiency locally.
"Undoubtedly production would happen, but at what cost to the consumer and the country?
"What level of quality and even reliability would we manage to achieve?"
He said we cannot simply change the trade policy, for, as a member of the regional and international community and as a country that is aspiring to accede to the World Trade Organisation, we also have obligations to foster unhindered trade.
"This nonetheless, is not to say that we have absolutely no choice but to allow completely free trade in agricultural products, but it does mean that we cannot simply impose trade restrictions at will.
"In such circumstances, it is also not wise to simply subsidise agricultural production, as it will be very costly and it will not be sustainable."
Mr Nalletamby said in view of the foregoing, it has become clear that the country needs to rethink its approach to agricultural development.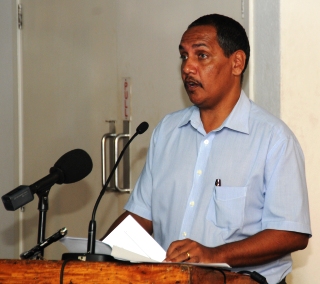 "Short term knee jerk measures can no longer be the order of the day.
"Even our foreign partners, as willing as they are to assist us in the revival of the agricultural sector, require that Seychelles takes a long-term approach to development of the sector."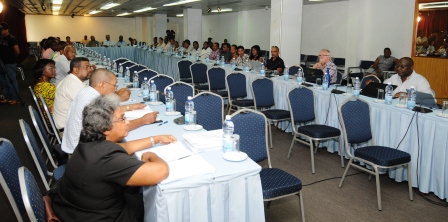 He urged the delegates, who included farmers or their representatives and those of government and private sector as well as civil society groups to give their frank views on the situation and what they feel are the possible remedies and on how they could contribute further in the process.
Mr Bwalya and senior policy analyst Mermedah Moustache delved into the various aspects of a sustainable food and nutrition security which we hope to highlight next week.
She said the Constitution names access to food as a fundamental right underscoring the need for a food security policy.