M. Padayachy star prize winner in Rotary's Christmas lottery
14-January-2013
Tickets for the lottery were still being sold minutes before the draw held on Saturday afternoon at the Victoria Post Office.
And when a team of children in blindfolds pulled out a number each, the combination said it was Mr Padayachy from Anse Royale who had clinched the star prize.
The first prize of a return ticket to any Qatar destination (except US and Australia) was won by Dwayne Ah-Time of Beau Vallon.
The president of the Rotary Club Roland Rassool told Seychelles Nation that they had a good partnership with the Kia Motors company in putting up the car as star prize.
"We have had stiff competition since there were a lot of other lotteries going on at around the same time, but we did manage to sell all of our around 40,000 tickets," he said.
At the time of going to press, Seychelles Nation had still not known the star prize winner's first name.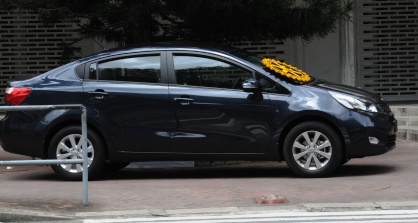 And with the Rotary Club identifying a cause that will benefit from each year's lottery, Mr Rassool said they will this year continue with their project to build a water storage facility at the North East Point Hospice and also the home for the elderly.

The North East Point building was donated by the Ministry of Health, and was renovated as a hospice by the Rotary Club several years ago.
"We are planning to give the institution a supply of 75 cubic metre of water storage when the project is completed, as opposed to the 8 cubic metre they have now," he said.
The project, whose planning stage Mr Rassool said is almost complete, will be made with the "best quality material, obtained from the best suppliers".