Chinese group puts on dazzling show for residents at President's Village
16-January-2013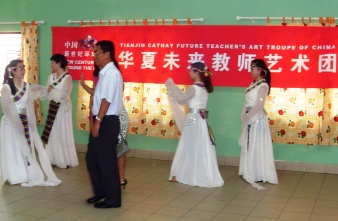 The show, held last Thursday, was made possible by the Ambassador of the People's Republic of China to Seychelles, Shi Zhongjun, who also attended the event.
It was indeed a splendid performance by the talented kindergarten teachers from the Centre of Art and Culture Troupe in China. The Seychellois children enjoyed songs and dances and took part actively in the show.

The Tianjin Cathay Future Children's Art Troupe has visited more than 90 countries and Seychelles is the 94th country it visits to perform such a show.
At the end of the spectacular show, all children were presented with small gifts.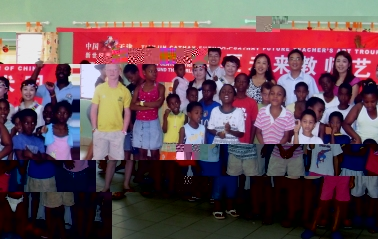 Tianjin Cathay Future Children's Art Troupe is organising an International Children's Art Festival in 2015 and the troupe has extended an invitation to the children at the President's Village to also take part.