Series of activities to mark NSC' 30-year anniversary
18-January-2013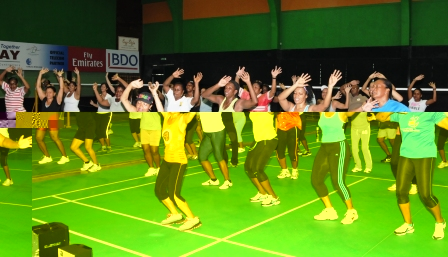 The NSC was established in 1982 – three years after Seychellois athletes had taken part in the first Indian Ocean Island Games in Reunion in 1979, two years after the country had made its debut in the Olympic Games in Moscow in 1980 and one year after the introduction of the sports regionalisation system.
Among the activities being organised to celebrate 30 years of the NSC are an exhibition on Tuesday January 22, open day school sports on Wednesday and Thursday January 23 and 24, and the 29th Sports Awards of the Year crowning ceremony on Friday January 25.
The exhibition on Tuesday January 22 will be in the lobby of the NSC headquarters at Stad Linite and will open at 10am.
School children will get the opportunity to take part in different activities at all the sports venues at Roche Caïman on Wednesday and Thursday January 23 and 24.
They don't need to worry about transport as the NSC and the Seychelles Public Transport Corporation will make transport available for them. They will be picked up at their schools and then dropped back at the end of the activities.
Adults can also come in numbers and are being encouraged to wear their sport attires as they can take part in the sporting activities which will go on until 7pm on both days. There will also be zumba sessions, starting at 4.30pm and visitors can get free massage, and use the swimming pools free of charge.
Speaking to Sports Nation, NSC chief executive Alain Volcère said "30 years of NSC is something to celebrate".
"It shows that the structure and the programmes are in place. Now we have to take our work to the next level. There are a number of challenges ahead and we have to be sharp in our decisions so as to reap the best reward.
"The Seychellois public has tasted victory and wants to celebrate more victories in the future.
This is proof that Seychellois athletes can no longer leave the country with the aim of just taking part in international competitions. More is expected of them and it is the NSC's role to help them achieve the highest result possible," said Mr Volcère.
Seychelles Nation hopes to bring you other stories related to the NSC's 30-year anniversary.
G. G.