STA renews ties with Oman's tourism college
21-January-2013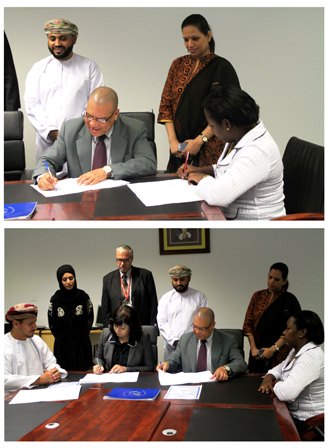 This follows the renewal of a memorandum of understanding (MoU) signed in 2002 between the two institutions.
The renewal of the accord was done by Dr Shoba of the Oman tourism college and the principal of the STA, Flavien Joubert, during a recent official educational mission in Oman.
The signing took place in the presence of delegations from both sides.
Mr Joubert said the renewal of this MoU "will provide opportunities for STA students to follow courses at the Oman tourism college (OTC) and STA lecturers to follow internship courses on an exchange programme".

"It will also make available opportunities for Seychellois hospitality professionals working in hotels and restaurants to go on work attachment in Oman's 6 and 7-Star hotels through STA for exposures to another level of hospitality standards and clientele," Mr Joubert added.
While in Oman, the STA delegation also had discussions with high officials from the ministries of tourism and fisheries, following which invitations have been extended to the Seychelles ministers responsible for tourism and fisheries to visit Oman.
The STA official educational mission in Oman was organised by Seychelles' honorary consul in Oman, Sheik Said bin Nasser Al Khusaibi.