Donors gather to help family struck by tragedy
21-January-2013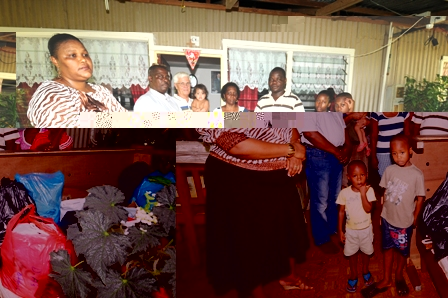 A number of people gathered at Jacqueline Charles' house on Friday morning to present her with their donations.

The donations were from Richard Poussou, Ste Therese parish, staff of Les Mamelles clinic, Michael Stapleton, Marie-Anne Cafrine, and Marie Rose.
Present at the hand-over were the Les Mamelles Member of Parliament Emmanuel Fideria, district administrator Doris Kiwale, and parish priest Father Pierre.
At around 2pm on December 31, 2012 two trees fell on Ms Charles' house, with eight children and three adults in the house at the time.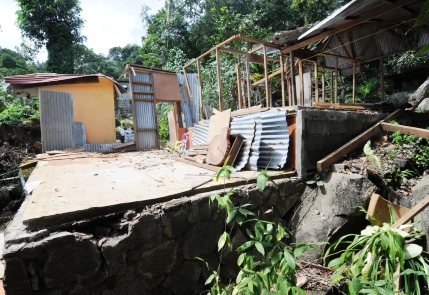 The family has been staying with Ms Charles' sister until now and Mrs Kiwale said the family will be relocated to a two-bedroom flat in the district next week.
The district authorities have also asked the Ministry of Land Use and Housing to consider re-building the Charles' house.
"We have not had any response from the ministry until now, but we are hoping the answer will be favourable," she said.

After the donations were handed over, Father Pierre said a blessing for the well-being of the family and gave thanks that no lives had been lost in the incident.