Aftermath of cyclone Dumile-Farmers still counting their losses
22-January-2013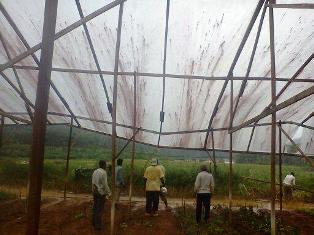 Considerable damage to infrastructure and crops on many farms have been reported as a result of the strong winds that blew over the island.
On some farms the whole structures (shade houses and nurseries) collapsed completely while on others the plastic covers were blown off.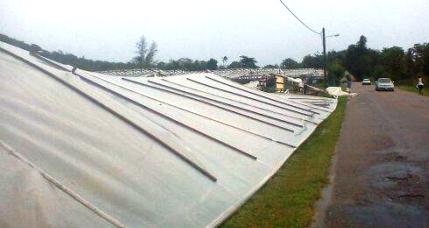 Gilbert Port-Louis, a senior extension officer at the Seychelles Agricultural Agency, noted that farmers with orchards and banana plantations were also severely affected as their crops all crumbled and fell into large lifeless heaps.
Mr Port-Louis said customers should expect a scarcity of local citrus fruits, pineapples as well as bananas and passion fruits on the market in the coming weeks and months as entire plantations have been ruined.
He pointed out that damage has occurred both on the coastal areas and higher grounds.
He said the cost of the damage to farmers is yet to be established.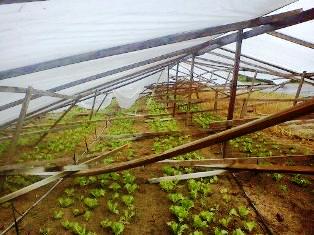 The accompanying photos show the extent of the damage on the farms of Jacques Matombe and Ralph Hoareau at Anse Royale.