New Seychelles ambassador to Indonesia accredited
02-February-2013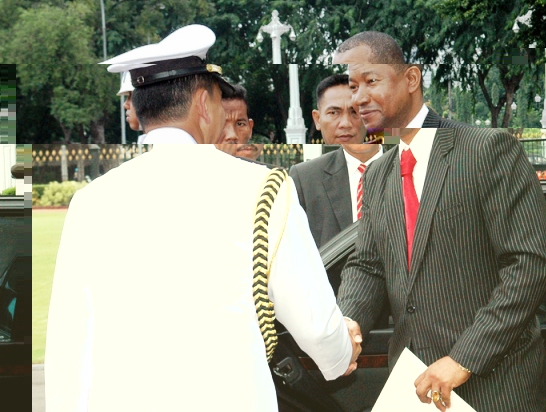 During his meeting with the President of Indonesia, Dr Susilo Bambang Yudhoyono, on January 14, Ambassador William took the opportunity to reiterate the commitment of the government of Seychelles to continue strengthening the bilateral relations between the two nations.
Mr William remarked that the two Indian Ocean nations share many areas of common interest particularly in the areas of maritime piracy, climate change and energy security.
Other areas discussed include the possible establishment of a joint commission, increased trade, greater collaborations in the tourism sector, and improved connectivity through air links and shipping routes.
Ambassador William, who is currently the resident high commissioner in India, said that the scope for the growth and strengthening of the diplomatic relations between the two nations since they were first established 27 years ago is vast and promising.
Indonesia is also expected to take part in the Carnaval International de Victoria next weekend.