Yvon's Bakery supports Next Step group
02-February-2013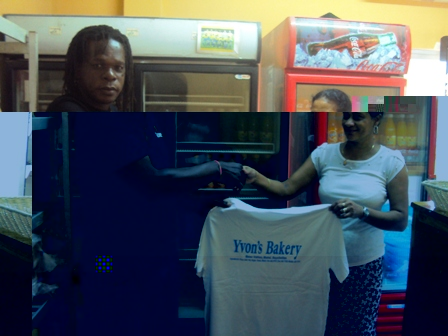 Yvon's Bakery of Beau Vallon has sponsored the group this new set of T-shirts.
The leader of the group Sonny Dogley says members are grateful for such support as it proves there are people who believe in their ability to bring musical entertainment to the different communities.
Sonny says the group plans to perform in many activities this year.
Next Step will also be bringing its music to Victoria next Saturday just before the carnival and during the Senpa fair.
Meanwhile, the group's new single I'll Be There is to be released during tomorrow's activities on Praslin.
On behalf of the group Sonny extends his heartfelt appreciation to Mr Yvon Bistoquet, owner of the bakery, for the support which he says has been very much appreciated.
M-A. L.