NDEA communiqué
07-February-2013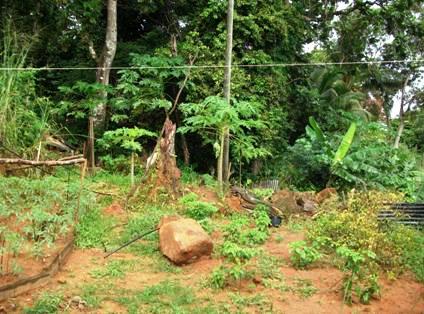 It adds that other cases have been adjourned for further hearing.
Four of those convicted were for offences including trafficking, possession and one for a breach of the State Security Act. The convictions and penalties imposed were as follows:
Julien Florentine, an ex-NDEA agent, who was arrested in August 2012, pleaded guilty to an offence under the State Security Act. He received three years imprisonment by the Supreme Court.
Collin Igniace, a 30-year-old farmer from Cascade, received eight years imprisonment for trafficking 33.3 grammes of cannabis. He was arrested in November 2010.
Kelvin Moise pleaded guilty to the charge of drug trafficking and also received eight years imprisonment. Moise is self-employed and from Anse Louis. He was arrested in March 2011 and was 24 years old at the time of his arrest.
Darrel Zialor received eight-and-a-half years' imprisonment for drug trafficking. Zialor was arrested in March 2011 for trafficking almost a kilogramme of cannabis. He was apprehended at his home at Anse Royale with the controlled substance as he attempted to flee from NDEA agents. He is a welder/mason by trade and now 26 years old.
Ralph Delorie was found guilty of possession of cannabis and was sentenced to pay a fine of R3,000. In default of payment he will serve four months' imprisonment. The 30-year-old of Corgate Estate was arrested in August 2011.
Neresia Pool, a 42-year-old housewife and her 21-year-old son Dorian Hoareau were both sentenced to 10 years' imprisonment by the Supreme Court for trafficking. They were arrested in March 2010 following a search of their home at Anse Royale.
During the course of the search, NDEA agents discovered large amounts of cash – R100,460; 2,960 euros and 3,500 US dollars. Fourteen containers of heroin, commonly known as 'bullets' weighing a total of 130 grammes, were also found in their possession. It is believed that the drugs were smuggled by ingesting them before entering the country from Kenya by a Belgian National named Natascha Maria Breugelmans. Ms Breugelmans and another accomplice Kenneth Bibi are currently serving 10 years imprisonment in respect of this crime.