Korean celebrities to film in Seychelles
09-February-2013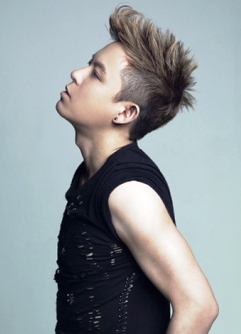 Tony An from idol singer group H.O.T and Jaeduc Kim from another top idol singer group Sechskies are the very first idol stars who led 'Korean wave' spreading the fever of K-pop to Japan, China and even to southeastern Asian countries.
Korea's number one public TV channel KBS confirmed their filming in Seychelles of 'The World is Delicious' – For Your 5 Senses which is broadcasted at prime time, receiving high popularity.
'The World is Delicious' – For Your 5 Senses is a 30-minute programme of five episodes in which Korea's celebrities travel to various countries overseas to discover and experience the destination's delicacies. This visit to Seychelles is the first official visit by Korean celebrities.
"Tony and Jaeduc who recorded monumental history in the 2000's K-pop are very excited to visit Seychelles to experience the heavenly nature and taste the Creole cuisine," says Julie Kim, regional manager of Seychelles Tourist Office in Korea who is organising the visit.
The programme will feature major Creole food, a variety of activities and cuisines with tuna – from catching to cooking, the cuisine that other celebrities enjoyed during their visit to Seychelles on Desroches, unique fruit bat curry and most loved fish of Seychelles – red snapper, grouper, and parrot fish.
"This programme is perfect for showcasing Seychelles' unique attractions as Creole culture, Seychellois lives as well as Seychelles' gifted nature. Also, this programme will not only be viewed by Koreans but by a total of 71 countries in the four corners of the world through KBS world satellite channels which makes it an excellent publicity gimmick for Seychelles," says Ms Kim.
Seychelles' five episodes which will satisfy all the 5 senses will be on air on KBS from May 6.