Reliance Insurance Broker supports carnival
09-February-2013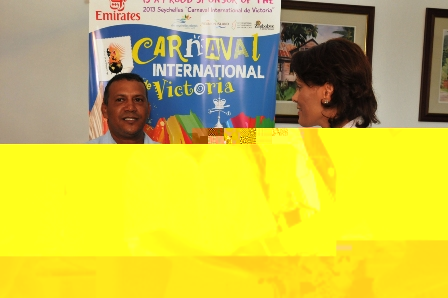 Private company Reliance Insurance Broker has come forward with a valuable contribution of R10,000.
Presenting the cheque to STB chief executive Elsia Grandcourt, the manager of Reliance Insurance Broker, Andy Marie, said his company will "remain a faithful partner of the Carnaval International de Victoria."
He added that "the event brings ample benefits to Seychelles".
Mrs Grancourt expressed words of thanks to Reliance Insurance Broker for the "valuable contribution following the Seychelles Tourism Board's appeal for sponsors to come forward".