Emirates rewards top Seychelles agents
14-February-2013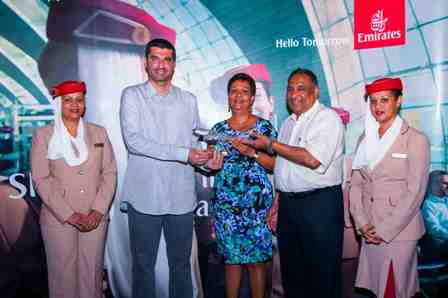 Mason's Air Travel, represented by its sales manager Carmel Faure, received the award for 'Best Performing Agent' for 2011-2012 from Ahmed Khoory, Emirates' senior vice-president, commercial operations – West Asia and Indian Ocean, and Oomar Ramtoola, Emirates' manager for the Indian Ocean Islands.
Seashell Travel, Creole Air Travel, Bunson Travel, Ocean Air Travel, Vision Voyages, Harini Air Travel and Travel Plus received certificates of appreciation from the Dubai-based airline.
"The partnership between Emirates and Seychelles is a very strong one and on this occasion it is important for me to thank all stakeholders and service providers that have supported us since we began our operations here in 2005," said Mr Khoory.
"We value your business and we are here to thank you for your contribution."
"Emirates' efforts to strengthen the awareness around the attractions of the destination will be renewed. We look forward to work jointly with the Ministry of Tourism and the Seychelles Tourism Board to that effect," added Mr Khoory.
"Emirates has regularly increased its frequencies to the Seychelles," said Mr Ramtoola.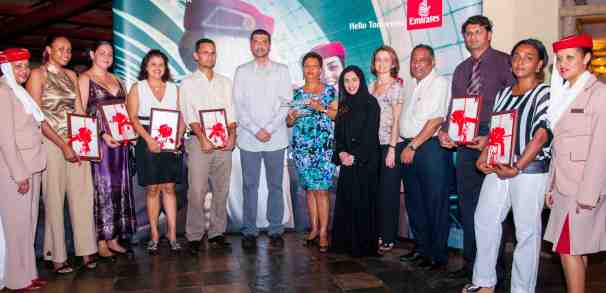 "This creates more opportunities for the tourism sector as we offer even more flexibility to travelers and also to the Seychelles business community," he added.
Emirates operates 12-weekly flights between Dubai and Seychelles.