DBS donates R25,000 to Red Cross for east Mahé disaster victims
14-February-2013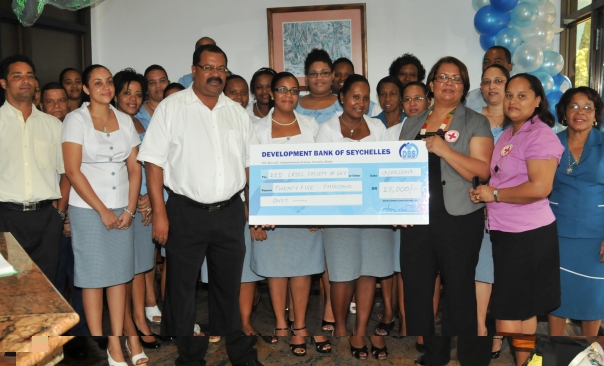 Presenting the cheque to RCSS secretary general Colette Servina, DBS chief executive Roger Toussaint, in the presence of staff, said the donation is in solidarity with the victims of the recent disaster.
He added that coinciding with the 35th anniversary of DBS today, it is also part of its corporate social responsibility and will hopefully help alleviate the suffering of the victims and give them the courage to resume their normal lives.
Ms Servina, who was accompanied by Red Cross' dissemination, communication, resource mobilisation coordinator Maria Fanchette, said many people in the east Mahé communities lost everything and need every support they can get.

She thanked the DBS for its support and expressed the hope that similar donations will be forthcoming.