Football: Caf Champions League preliminary round
16-February-2013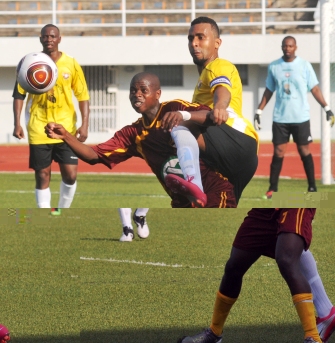 Speaking to Sports Nation, St Michel's manager Andrew Jean-Louis said his team are ready and fully committed to defend the national colours.
In terms of preparation, Mr Jean-Louis said it has taken them a while to get into full training swing as they were without a coach following the departure of Vivian Bothe at the end of last season. He explained that it has taken them a while to identify an appropriate coach, matching the level of the team and the arrival of former coach Ralph 'Tiapout' Jean Louis, who also led the Seychelles team to winning the Indian Ocean Island Games gold medal in 2011, has brought an extra element in their preparation. Team manager Jean-Louis added that they added an extra Saturday session to their five-day weekly training, which he said was necessary to build up the required standard to match the level of the competition.
"A major disadvantage for us is that we are off-season during the time of the competition, compared to the other clubs who are in full competition," he added.
He also explained that friendly matches against local sides have also helped to assess their tactics and work on their weaknesses. In terms of team sprit, Mr Jean-Louis said all players are fit – both physically and mentally – and they are all ready to face the challenge.
"We have had a good preparation based on our financial ability, especially for the inner island trip which has been a boost to our training," he added.
Mr Jean-Louis also acknowledged the superiority of Kenyan football compared to ours, but promised that his boys will be all out to match their opponents, especially in front of local fans.
"We don't really know the present level of our opponents, but we will be out to put up a good show and look for a positive result at home," he noted.
To boost up their line-up, St Michel have recruited three new players, namely Malagasy Hassan Ali from Anse Reunion, Daniel Maillet on loan from Northern Dynamo and Patrick Bonne on loan from St Roch.
Tickets for this afternoon's match cost R35 and R25.
R. D.