New nurses officially joins profession
27-February-2013
They received their registration package which includes a certificate, licence, copies of the Nurses and Midwives Act 1985 caps 150, Nurses and Midwives Regulations 1989 and code of ethics and professional conducts in a ceremony held at the Sheikh Khalifa diagnostic centre.

The ceremony organised by the Seychelles Nurses and Midwives Council was attended by principal secretary for health Veronique Laporte, council members, nurses and other health officials.
Addressing those present at the ceremony, the council's chairperson Linda Philoe said nurses being the core of health workforce worldwide play an integral part in the dynamic process of healthcare for patients, families and communities.

She added that the essence of nursing care is about improving the patients' experience and outcomes throughout their health journey.
Mrs Philoe called on the nurses to carry out their duties with compassion, care, diligence and to have high regards in maintaining professional standards.
Certificates were also given to the local team for African health profession regulatory collaborative for nurses and midwives in the region, council members, nurses and midwives from various sectors who have engaged in the review of the Nurses and Midwives Act 1985 caps 150.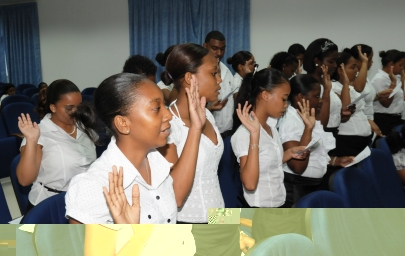 The new nurses also pledged to uphold their profession regardless of the circumstances and to perform their duties to the best of their ability, at all times.