Tri-weekly paper to hit the stands in April
27-February-2013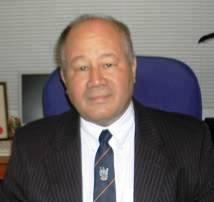 The promoter is Barry Laine of the Wishing Well at Anse Des Genets, who is also in the process of setting up a radio station, the SEASHELLS SOUNDS FM.

Mr Laine says VICTORIA TIMES will operate in the middle ground, will be independent and non-aligned.
"We are here to serve Seychelles, its population -- born here or naturalized -- and our visitors," he said, adding that with those objectives in mind, he has put together a team who will put out a high quality newspaper.

"We do not make news. We do not promote personal views. We report news created by others, by circumstances and by events. Even more important, we report views expressed by others provided such views do not violate our code of conduct," added Mr Laine.

He noted that the code of conduct is derived from global media organisations which include the Seychelles Media Commission and it serves as the benchmark in the new publication's modus operandi (method of operation).

He said VICTORIA TIMES' integrity, agenda, aims and objectives are clear and can be questioned and challenged openly and fairly at any time.
"Where we make mistakes, we will recompense and apologise for our mistakes, learn lessons from them and strive to maintain international standards," added Mr Laine.
He noted that VICTORIA TIMES will work closely with the private sector, the government and other media outlets.
"We are a small population and we gain nothing by having a go at each other. Therefore our team and I look forward to a professional working relationship with all concerned and may we compete fairly and squarely on a friendly basis."
VICTORIA TIMES will operate from premises at Providence and if all goes well, start publication by April 1, 2013.