New bakery promises fresh world class products
04-March-2013
Mr Ramu Pillay said it has cost his group of companies R3 million to renovate the former Lai Laim's bakery and to import new equipment which former Coral Strand hotel's executive chef Herdson Philo said will help his team of 18 Seychellois staff to give customers the best quality of bread, bar lafen, feyte, tourt and other local favourites.
"I will also use the knowledge from my 40 years' experience which I have garnered from Europe, the US and other places to ensure those of our clients who have an international taste get what they wish for," said Mr Philo.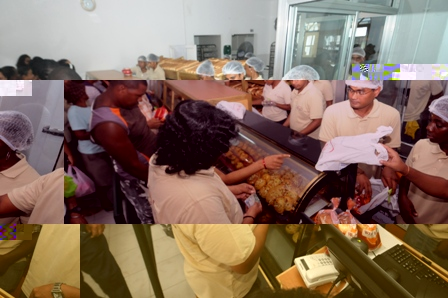 Saying cakes will cost from R3, a small loaf of bread R9 and a bigger one R17, and the bakery will be opening at 7am and closing at 5pm during weekdays, 7am to noon on Saturdays and from 8 to 11am on Sunday, he said they will also make cakes for special occasions by order.