Frégate Island Private undergoes extensive soft refurbishment programme
16-March-2013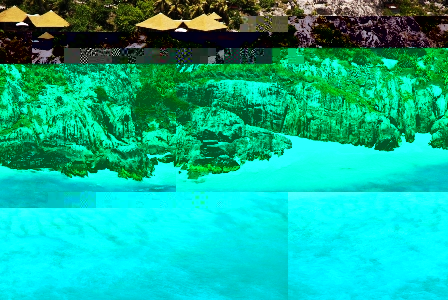 Slated to be completed by August 2013, this comprehensive soft refurbishment programme will reinvigorate everything -- from the villas to the public areas, including new furnishings, lighting, bathroom features, in-villa technology, even a new tennis court and newly commissioned local artworks.
Frégate's interiors will be enhanced to complement the best existing features with new furniture, fabrics and accents of colour inspired by the island's vibrant flora and fauna.
Underpinning the entire design concept is the understanding that guests' eyes should be drawn out to the spectacular panoramic views of the Indian Ocean, and the natural beauty of the island itself. All of the work will be carried out incrementally on a villa-by-villa basis and with the utmost discretion to ensure there is absolutely no risk of disruption or inconvenience to guests.
Guest villas will benefit from substantial improvements in terms of technology and hardware, including new sound systems, new telephones, new bathroom features including rainfall showers, and new, silent and energy-efficient air conditioning systems.
These changes will be complemented by a variety of changes to the décor, with soft furnishings and subtle upholstery details creating a softer, more luxurious feel. Recurring design elements include the use of cane weaving patterns in lamps, storage baskets, TV units and desks which will further emphasise a natural sense of place. A further, more contemporary conceptual thread of neutral colour and subtly ribbed texture will run throughout, adding a calm elegance to balance the exuberant natural colours of the island and the intricate features found in public areas, such as finely carved ceilings, painted friezes and beautiful artworks. Other improvements will see a brand new tennis court built at the island's Castaway playground, while the convivial Pirates' Bar will also be suitably refreshed.
Frégate Island Private's team is also commissioning some new, unique artwork to complement the existing collection of original works by legendary Seychellois artist Sir Michael Adams MBE.
A haven for those seeking intimacy and tranquillity, Frégate Island Private offers seven dream beaches, crystal clear waters teeming with kaleidoscopic marine life, and a profusion of rare and exotic flora and fauna, including the world's second largest population of giant Aldabra tortoises (2,000) and 101 species of birds – all lovingly conserved and nurtured by a dedicated ecology team.
An original natural luxury hideaway, located in the midst of the Indian Ocean, Frégate Island Private is a 3km square island offering 16 luxuriously appointed villas and a Presidential villa, arranged so that privacy is guaranteed. Seven beaches can be experienced in total seclusion, exclusivity in every respect is the maxim on Frégate, as well as the preservation and protection of the unique natural environment of the island. The island is reached via its helipad or landing strip, while a secluded marina is home to the yacht club, PADI Dive Centre and the Frégate fleet.