Global statesmanship essential for lasting peace -- Mancham
18-March-2013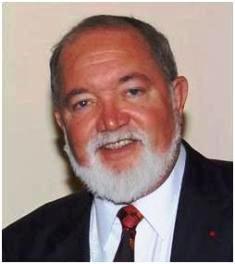 Mr Mancham was speaking at a presentation of this year's UNDP (United Nations Development Programme) Global Human Development Report at the International Conference Centre on Friday.

He said that in evaluating a nation's performances as compared to other nations consideration should go beyond mere economic parameters to include such features like "quality of life" and "peace of mind".
This year's report, which was launched on March 4, 2013 under the title – "The Rise of the South: Human Progress in a Diverse World," in Mexico City by President Enrique Pena Nieto of Mexico and UNDP Administrator Helen Clarke, examines the profound shift in global dynamics driven by fast rising new powers of the developing world and its long-term implications for human development.
Quoting the English poet and intellectual John Donne's No man is an island unto himself, we are all part of the whole, Mr Mancham said that at the moment we are living in the era of "real time".
"People in the Pacific could see the white smoke rising from the Vatican's Sistine Chapel at the same time as people on the extreme corner of the Atlantic." He added that this truism demonstrates an important characteristic of "today's global village".
"Today the world is like an interconnected machine. Every part must function in harmony to get maximum efficiency and productivity. Thus, any dis-functioning part could interfere with the machine's overall performance."
Calling himself more of a "global geopolitical thinker rather than an economist or statistician", Mr Mancham argued that there is certainly no comfortable place in this world for "Failed States".
"Generally most people are impressed by the Chinese success story. Yet because of lack of trust, there is an underlying fear of 'Chinese dominance and arrogance'. Although many could argue that with the Chinese becoming so wealthy by making use of democratic trading latitudes, they would not wish to pursue a road towards unstability, war and confrontation.
Referring to recent developments in the Indian Ocean zone, he said that the Seychelles archipelago is caught-up in the middle of what he described as "the complex and intriguing geopolitical chess game, which the superpowers are playing in the region".
"Far too much money is being spent by Nations on defence budgets as opposed to human resource development," Mr Mancham stated, arguing that there is no longer victory in war. We may win a battle but winning the war which brings lasting peace, is certainly another matter.
In conclusion, the Seychelles former President called for "urgent new thinking" – pointing at the possibility that the next real war could have a totally destructive "nuclear dimension".
"At this time, we need enlightened and wise leadership characterised by global statesmanship to avoid possible catastrophic human destruction," he said.
The event at the International Conference centre was hosted by Roland Alcindor – UNDP programme manager for Mauritius and the Seychelles who officially handed a copy of the UNDP report to the Foreign Affairs Minister Jean-Paul Adam.
Mr Mancham was one of four panelists who addressed the gathering of diplomats, civil servants and government technocrats who attended Friday's ceremony. The other panelists were Ahmed Afif (former principal secretary of the Ministry of Finance who focused on the economic aspect of the report); Marie-Therèse Purvis of the Seychelles Electoral Commission who focused on education and Ambassador Barry Faure who concentrated on Seychelles and Sids (Small Island Developing States) issues.