President Michel congratulates new ACP secretary general
28-March-2013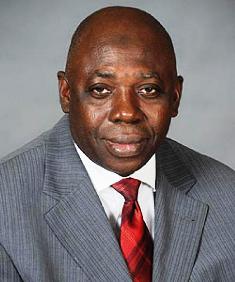 Mr Mumuni was appointed on Tuesday at an extraordinary session of the ACP council of ministers held in Brussels.
In congratulating the newly appointed secretary general, President Michel has assured him of the continued cooperation of Seychelles during his tenure of office.
President Michel has expressed his confidence in Mr Mumuni's merits, qualifications, professional competence, integrity and ability to lead the group.
Mr Mumuni, a lawyer by profession, has held several senior posts in the government of Ghana and was until recently the Minister for Foreign Affairs and Regional Integration.
His appointment to this prominent international post comes at a challenging time as the ACP prepares for the 3rd review of the Cotonou Partnership Agreement in 2015 and also reflects on the future perspectives of the group at the expiry of the Cotonou Partnership Agreement in 2020.
Mr Mumuni will be completing the unfinished term (33 months) of the outgoing secretary general, Dr Mohamed Ibn Chambas, who has been appointed the joint representative and chief mediator of the United Nations and the African Union in Darfur.
President Michel has equally expressed his appreciation to Dr Chambas for the dedication he has shown in not only creating a favourable working environment for a more efficient secretariat, but also for having ably guided the ACP group of countries for the past three years.
Seychelles took part in this extraordinary session of the ACP council in its capacity as bureau member and coordinator of the East African Region.
Seychelles was represented by the Secretary of State for Foreign Affairs, Barry Faure, who was accompanied by Seychelles' resident ambassador in Brussels, Vivianne Fock Tave.