Media staff mark 30 years in profession
04-April-2013
Chief photographer Patrick Joubert, sales officer Fabiola Antat working with the Seychelles Nation newspaper, popular TV news anchor Marceline Evenor, TV producer Patrick Hoareau and principal editor Willy Jacques all joined the media on April 4, 1983.
While a few others who also formed part of the group have changed profession, the above mentioned remained, developed a great love for their job and are today celebrating three decades of devotion and loyalty in their profession.
In spite of all the challenges, sacrifices and working shifts and weekends, they all say that enjoying their work and deriving great satisfaction from it has kept them in their profession all these years.
"I love my work as it provides the opportunity to meet different people, important personalities, and dignitaries and also I am always on the move and not confined in an office," photographer Patrick Joubert says.
But looking back at so many years of devoted service gone by he believes that for too long people working in the national media, photographers and journalists included, have not been given the respect and recognition they deserve and this has reduced their chances of advancement.
All the same he says now that the working conditions are gradually improving and he hopes things will continue to get better and more opportunities for further career development will be available in the future.
While Patrick started as photographer, Fabiola started as a reporter but soon after transferred to the sales department.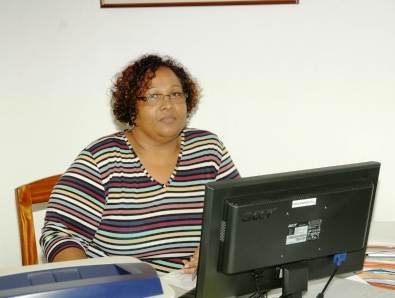 Other than Patrick and Fabiola, administration officer Patricia Payette from the newspaper, is celebrating 25 years of service also today.
While tough criticism from the public among other challenges are sometimes discouraging, Marceline believes that the greatest challenge to a profession in the media is getting people to talk in front of a TV camera.
"Even with private media coming in this has not helped much as the fact remains that those with information are still reluctant to open up especially in instances when the media are after them for news and information," Marceline said.
"But I believe that gradually with the type of programmes, especially the more investigative ones, where people voice their opinions and take part in debates, people will be more willing to talk and give information when asked to do so," she says.
All the same Marceline says she loves her job in spite of all the challenges and obstacles it entails.