Seychelles-branded tram in Hong Kong showcases islands' beauty
06-April-2013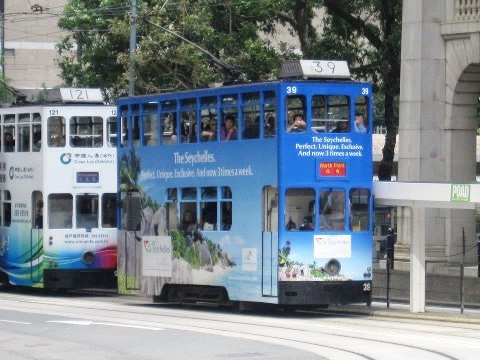 Pictures of the new Seychelles-branded tram spelling out the exceptional beauty of the islands can be seen on social network Facebook pages and it is widely accepted that this initiative will go a long way to increase the visibility of Seychelles in Hong Kong.
Meanwhile, the Seychelles Tourism Board (STB) launched the Seychelles-branded London black cabs when it re-launched the islands in London after years of being actively present to keep the destination relevant on the British market.
The tourism board worked with Air Seychelles to make the launch of its inaugural flight to Hong Kong a possibility and STB chief executive Elsia Grandcourt and members of her team were onboard that maiden flight.