Black Diamond back with Santiman mon leker
06-April-2013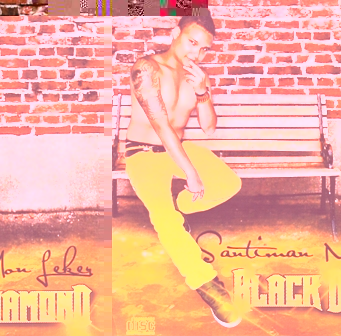 The 21-year-old artist says he has chosen love as the theme for his album because nowadays everyone talks about this wonderful feeling and it is good to promote love.
It has taken him six months to work on the album which also features Michelle Marengo, Maria and Excellent.
Trevor has been in the music industry since the age of 17 and Santiman mon leker is his second release.
The album features songs in English, Creole and Sin ti amor is one which is spiced with a little bit of Spanish.
All songs on the album are original and were recorded at the ENR studio at Petit Paris.
Santiman mon leker is on sale at Dam's Enterprise and Ray's Music Room at R125 and only R100 if you buy it from the singer in person.
Fans on Praslin and La Digue will soon be able to buy their copies at the usual outlets on these two islands.
Songs on the album include Santiman mon leker, Zis ou menm, Because of you and Sin ti amor.