Abhaye flagship branch set for grand opening in 2014
08-April-2013

The building will be completely demolished and in its place will be the façade of the new showroom that is currently being built behind it.
Abhaye Valabhji (Pty) Ltd was founded in 1964, and the Revolution Avenue showroom, which was built in 1972, became the main headquarters of the retailer.
Despite the recent closure, the Revolution Avenue showroom, which remains dear to the hearts of their vast numbers of loyal customers, is expected to re-open late next year to coincide with their 50th anniversary celebrations.
Mr Alfredo Leite, sales manager at AV Group, said the decision was taken to demolish the existing building and build a new one because the branch had become too old and cramped to accommodate an ever-increasing range of products.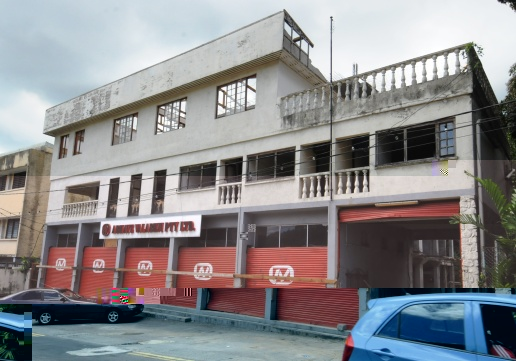 "The new building will be very modern with an international shopping experience feel. It will be much bigger in terms of floor space than the previous facility – almost 10 times bigger in fact – and this will give us ample space to showcase our wide range of products plus the new additional product line-up which we plan to introduce."
In the meantime, Abhaye has three other showrooms in Victoria where the public can obtain quality products at affordable prices:
• Market Street (shop no. 12 in OJ Building, Market Street)
• Les Palmes (shop no. 1 in Les Palmes Building, Palm Street)
• Unity House (shop no. 6 in Block C of Unity House, Palm Street)
H.A.