Opening of heritage week at Creole Institute-'Heritage should be the responsibility of all of us'
13-April-2013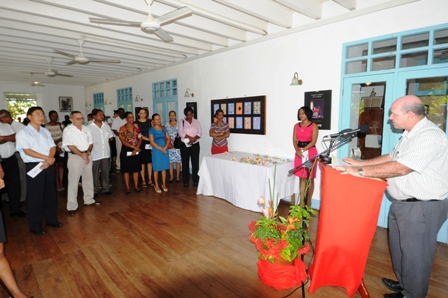 With a special focus this year on 'heritage and education', the minister said it is up to parents and grandparents to come forward and pass on their knowledge, culture and traditional skills to the younger generation.
The Creole Institute at Au Cap, a 90-year-old plantation house that has played a central role in researching, incubating and nurturing the standardisation of the Creole language in Seychelles (Kreol Seselwa), was a most fitting venue to kick off the week aimed at raising awareness about Seychelles' national heritage and culture.
Minister St Ange also unveiled an information plaque that highlighted the institute's importance as a national monument.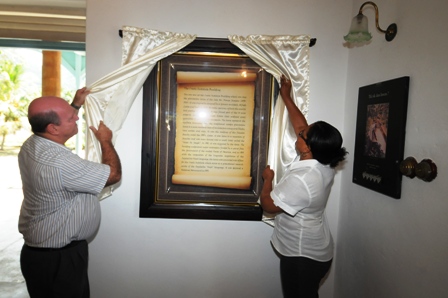 This year's heritage week, which has been a combined effort between the national heritage research section, the National Monuments Board and the National Heritage Foundation, has allowed for a wide range of activities to be scheduled in order to celebrate the rich and diverse history and culture of Seychelles, including the filming of a documentary, the return of the heritage bazaar on April 27 and a tour of important heritage sites around the Bel Air and Sans Soucis areas.
"We have recently tabled for consideration a new heritage incentive scheme to the government to encourage owners of heritage sites to conserve and protect these sites and their buildings," said the minister.
"All this will add a new impetus to the promotion and preservation of our heritage."
National heritage research recently conducted an inventory of the cultural and natural heritage sites around Baie St Anne on Praslin and the inventory was handed over to various stakeholders by the principal secretary for culture, Benjamine Rose, and the director general for culture Marcel Rosalie.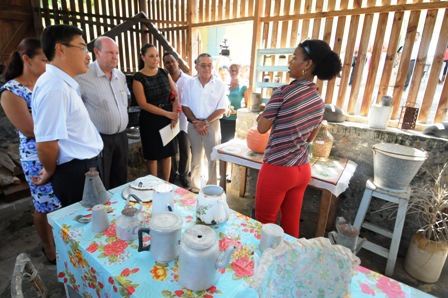 Guests at the launch event – who included members of the National Assembly and the diplomatic corps, as well as the Chinese ambassador to Seychelles, Shi Zhonjun – took a guided tour of the Creole Institute, which was led by research assistant at the national heritage research section, Thérèse Barbé.
The house, which was built in 1923 for the wedding of France Jumeau, once formed part of the 14-acre coconut and cinnamon plantation once known as the St Joseph estate. The tour included the traditional outdoor kitchen, where guests were shown some items commonly used in the preparation of food in years gone by.
"The origin of culture, and society itself, is dependent on the practice of transmitting knowledge. Before the introduction of formal education, schooling was done orally or through imitation. This accounts for the development of several elements of our heritage through storytelling," said Minister St Ange.
"As we move to accomplish our President's (President James Michel) vision of a knowledge-based society, we should not forget to add educating our youth on our cultural heritage to our agenda. Educating our youth about our cultural heritage, including our customs, our beliefs and our values is important and forms the essence of what we are today."