Seminar brings more awareness on search and rescue services
13-April-2013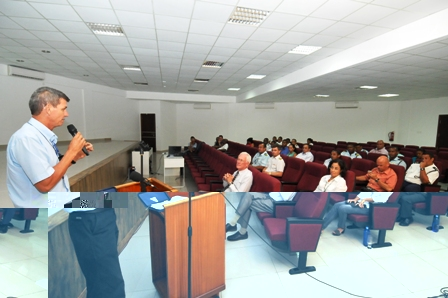 The training was led by search and rescue consultant from Australia, Brian Day, at the Coastguard base, Ile Perseverance.
The main aim was to increase awareness of those involved in one way or another in search and rescue on how to better understand the concept especially with regards to aviation which is based on the International Civil Aviation Organisation procedures.
Search and rescue services locally are coordinated at the joint rescue coordination centre (JRCC) located at the coastguard base.
It is a tripartite collaboration between the Seychelles Maritime Safety Administration, the Seychelles Coastguard and the Seychelles Civil Aviation Authority (SCAA).
The workshop focused on the administration of search and rescue, what it entails, the legal framework, state obligations, relevance and benefits of search and rescue services, cost effective strategies, internal and external cooperation among others.
Pilots, captains, air traffic controllers and other SCAA officials, representatives of the divisions of risk and disaster management and of coastguard were among those present.
Dominic Savy, search and rescue officer at the SCAA, said this training is a first but will be ongoing to promote good search and rescue practices.