World Day for Safety and Health at Work, April 28-Minister stresses importance of preventing occupational diseases
27-April-2013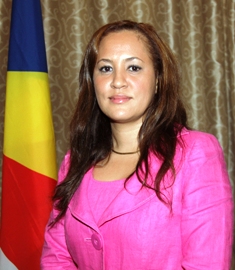 Once again Seychelles joins the world in celebrating this day and Idith Alexander, the Minister for Labour and Human Resource Development, has a message for all workers on this occasion.
Her message reads:
"An occupational disease is a health problem caused by exposure to a workplace health hazard. The theme is calling for more stringent measures to be taken to ensure prevention of occupational diseases in the workplace.
"According to statistics from the International Labour Organisation office, every year 2.2 million deaths are caused by various types of work-related diseases.
"In the context of Seychelles there is a need to continue to educate employers, employees and the community on the importance of preventing occupational diseases. This is crucial as the effect of occupational diseases have negative effects not only on workers and their families but also on our small country, particularly in terms of loss of productivity and burdening of social welfare system.
"At the end of the first quarter of this year, the labour department has recorded 25 occupational accidents. Most of these accidents resulted either from poor occupational safety and health systems or negligence by workers.
"I wish to therefore reiterate that prevention is more effective and less costly than treatment and rehabilitation. Such endeavours will depict the commitment of employers towards the promotion of a healthier workforce and society.
"My Ministry is appealing to all organisations to learn from occupational accidents and the patterns of occupational diseases, with a view to developing and refining their occupational health management system to prevent recurrences and to improve performance.
"Although we will not be able to eradicate occupational diseases, we all need to be more vigilant to better control the risks at source and to evaluate the emerging trends.
"On this day, let us mobilise nationally to secure a safe and healthy working environment for all, giving highest priority to the principle of prevention.
"I therefore call upon the social partners and everyone concerned to pursue efforts to make our working environment safer and healthier so that we can all come out as winners."