Seychelles Women and Sports Association-Delta Ward Horner elected first chairperson
27-April-2013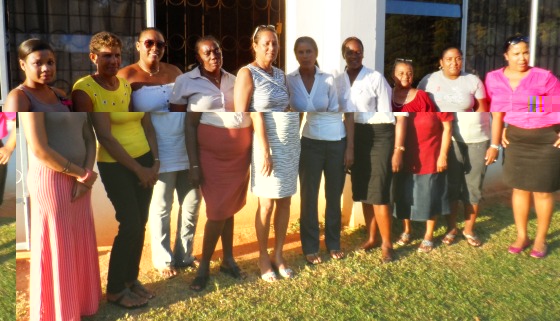 The election took place at the Seychelles Olympic and Commonwealth Games Association (Socga) head office at Stad Linite, Roche Caïman.
Delta Ward Horner has been elected chairperson, Hebetty Alcindor vice-chairperson, Antoinette Esparon secretary and Paddy King treasurer. The other members of the association are Tracey Moustache, Monique Athanase, Lindy Morel, Sheila Boniface, Anna Payet, Anne-Marie Mathiot and Lina Lestrange.
Swasa office bearers were in the past nominated, but it was decided last month that they should be elected.
Swasa was re-activated last month after being inactive for some time. Swasa has also decided to adopt the following mission statement: 'Increase our registered members and through advocacy establish an institutional recruitment programme with a proper register for data so as to increase the percentage of women in key positions in sports management, associations, federations, officiating, coaches, and bring awareness country-wise to the importance of women in sports and physical activities.'
The decision to re-launch the association was taken after Socga organised a 'Women and Sports' seminar in June last year.
The Swasa was launched by National Sports Council chief executive Alain Volcère in late November 2007 and its first chairperson was Anne-Marie Mathiot.
Registered with the Registrar of Associations in August 2007, the Swasa worked in line with the ideas of the first Women and Sports Committee set up in 1999 by former sports minister Sylvette Pool.
S. N.