New Seychelles travel guide released in Korea
04-May-2013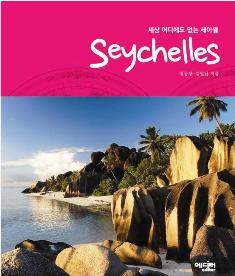 Successfully launched on April 25 in Korean bookstores, the travel guide's unlimited edition displays what Seychelles has to offer in terms of nature, accommodation and attractions.
Published by Dong Jeong, Seychelles honorary consul general to South Korea, and Julie Kim, regional manager of Seychelles Tourism Board in Korea, 'Seychelles, not just another place, another world' is the first Seychelles travel guide written in the Korean language to hit the market.
The book's authors said that the travel guide will contribute immensely to boosting Seychelles as a holiday destination and create more fit and niche travellers to Seychelles.
'Seychelles not just another place, another world' is the ideal promotional tool which will bring to visitors a better understanding of Seychelles, inducing more exchanges and cooperation between the two countries.
Mr Dong Jeong said that information incorporated is vital for the readers.
"I tried to incorporate essential information for investors as well as to ease the needs of potential investors from Korea. Now that the awareness of Seychelles and travellers are increasing, more entrepreneurs are showing an interest in investing in Seychelles, especially in fisheries and renewable energy," said Mr Jeong.
All profits made from the sale of the book will go to various Seychellois organisations.