Antoinette brings the house down in first-ever live show
04-May-2013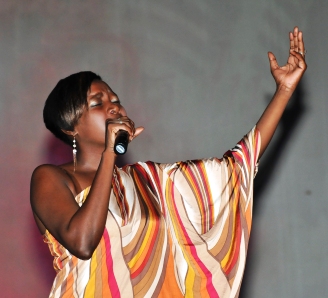 Held at the International Conference Centre, the show attracted next to full house, among whom were a number of high government officials including the Minister for Tourism and Culture Alain St Ange and principal secretary for culture Benjamine Rose.
The excited crowd did not shy from showing their delight at the performance, and a good number of fans spent a good part of the show on their feet at their places, while others simply came to the front of the stage to sing and dance along to the songs.
Popular and well-loved tracks such as Tou i malgol, Oli ou lo nou randevou, Oli mon doudou, Mon sipor, Mon konfyans, Retourn ankor kot mwan, Oubliye, Espere Blues, Atansyon zigolo, and a lot more were performed as Antoinette acknowledged the songwriters who had written those songs for her or allowed her to re-interpret them.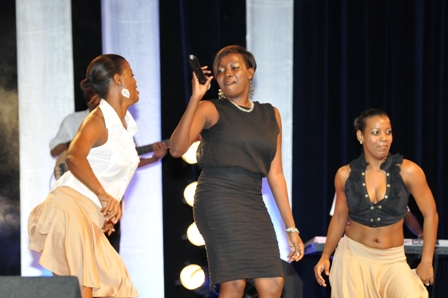 Those present therefore got the chance to enjoy a variety of genres, such as sega, moutya, blues, slow and also zouk songs.
Various other local singers featured in Antoinette's show, including Michelle Marengo, Sandra, Aaron Jean, Jean-Marc Volcy and Norville Ernesta.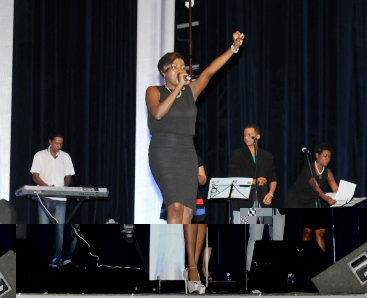 Excellent sound was blared out from the La Misère-based Relations Studio, who had been specially contracted for their increasingly popular expertise in producing great sound for live shows, as the crowd shouted, screamed and sang along to each song.
After the show, the audience could use their tickets to attend an after-party downstairs which went on until well into the night.
I.H.