Up Close … with DJ and entertainer Daniel 'DJ Ezy' Vadivello-'Taking DJ'ing in Seychelles to a whole new level…'
07-May-2013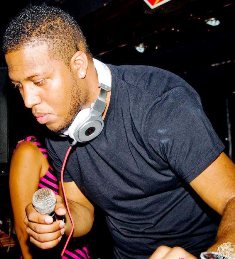 Leaving Seychelles at the tender age of 17, Daniel 'DJ Ezy D' Vadivello went to London, UK, to study, and has made the country home since then. Although he has been back a few times, he had never stayed for long. Ten years later now, this is his first real coming home after all that time. Daniel is a popular disc jockey (DJ), or should I say digital disc jockey (DDJ) and is now working as a presenter for local radio station Paradise FM.
Since I very rarely watch Seychelles Broadcasting Casting Corporation (SBC) TV, much less listen to FM radio, it was through Facebook's Gossip Corner that I learned of his return and sought him out for a one-to-one.
I caught up with him at his family's home at Bel Air early on a Saturday morning after he had finished the Saturday Paradise FM Breakfast show and from performing at the Tequila Boom nightclub before that, and asked him what he had been up to.
From Seychelles to London
Daniel followed mainstream education in Seychelles where he attended school at Bel Eau, Mont Fleuri and Belonie, until secondary 5 (S5) level. Since his mother was an air hostess, he said he always travelled a lot and got exposed to a lot of cultures.
"I grew up with music around me, since both the Waves and Wanderers band used to practice in this very house, so from a young age I was exposed to music, and at 11 years old I remember accompanying the bands from behind the house on a set of tin cans 'drums' I had made myself," he laughed.
Before he left for London, he made a name for himself as a singer, under the stage name Mysterious, with chart toppers, such as Ki'n Arive, Leker Kase ft Ruby, and hit album Nothing but Love."
"When I got to London I still carried on composing, but that's when the DJ'ing started," he said.
"Even though I was at school, and also had a part-time job, I was really getting into DJ'ing and by 2006 I was performing at nightclubs around London, such as Leicester Square (Storm), H20, Equinox, and Glasshouse to name a few. I also started out on radio, at stations like Déjà vu FM, Urban FM and others."
"I have also had the chance to travel overseas to perform as a DJ, and when I came down to Seychelles on holidays, I've played at local clubs such as Oxygen, The Dome, Lovenut, and Blue-Red. In Dubai, I've taken part in the prestigious Palm Dubai annual DJ competitions and even got into the finals once, but couldn't turn up to compete for the ultimate prize, as I had to leave the country," he said.
"I've played alongside popular DJs such as London's Tim Westwood, Masterstepz, Firin Squad, Invasion Crew. In Dubai alongside DJ Bliss, DJ Flash B, Lady Redlabel, in Cuba alongside Don Dada"
DJ Ezy D says he has even met a few celebrities along the way, such as Ne-yo, Mario, Akon, Beyonce, and Jay-Z. He says his inspirations in the DJ world are Tim Westwood and DJ Scottie B.
"Locally, I think DJs such as Johnny 'Dr J' Louys, DMC Taj, DJ Antonius and DJ Owen are great DJs, I've seen them play and think they're really good, although I think it would be great if local DJs put in a bit more effort to be really unique, as in doing something that will make them stand out, no matter how crazy it might be, it will be their thing, uniquely their style.
So what does this human music-mixing machine use in terms of equipment?
"I use Serato SL3 or Traktor Scratch Live, and my laptop is Dr Dre's Beats laptop, which I upgraded from Apple's Mac. My laptop came courtesy of XL Records UK, and is one of the best laptops to DJ on currently. My headphones are Beats, and basically I love anything Beats, I think it's the best to go by for the moment," he said.
Projects – From Paradise FM to UK's XL Records UK
In 2011 DJ Ezy D saw the lack of Creole music in UK, and he founded an internet radio station called Kreol FM.
"Kreol FM was basically done from my bedroom; I just got a server, starting posting music online and went on from there. Before I knew it, in only six months I had 20,000 listeners from all over the world, so I decided that radio really had something for me after all," he said.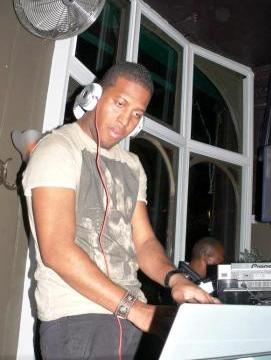 "When I was invited by the Seychelles Tourism Board for the 2012 Carnaval Internationale de Victoria, to represent Kreol FM, I decided to really push being both a DJ and a radio presenter."
So being back home, DJ Ezy D has been working at Paradise FM as a radio presenter for about four weeks now, after favouring it over an offer from rival Pure FM station. He performs at the Tequila Boom nightclubs at the end of each month and also plays specials events there.
"I also play celebrity concerts, such as for local artist Champion, who I opened for at his latest concert. I will also be opening for Ion Kid and Sandra's upcoming concert soon," he said.
As a DJ, Daniel has international status since he's signed to Excel Records UK on a mixtape deal, and has so far released four mixtapes with the company, his last being in October last year.
"My mixtapes have been released and promoted in countries as far as Australia, New Zealand, Singapore, and Germany," he said.
I now wanted to know how far he wanted to go in all this, and he said that Seychelles is only one part of his plans in his climb up the ladder.
"Seychelles is a stepping-stone in my career, and I definitely plan to go a lot further, as far as I can. I'm trying to make a name for myself here, but I don't plan to stay in Seychelles, since I want to be a full-time professional DJ, and make it my profession," he said.
I am now trying my hand at producing, and I want to be similar to the likes of David Guetta, and I want to produce my own music for international standards. I have already produced a local track called 'Facebook', featuring Champion, which is a Creole song, but with a house beat.
So what makes him stand out from the rest?
"As a DJ, I'm an entertainer. I don't simply play music nonstop; I talk to my crowd a lot and take the time to get them hyped up. I do my own thing, both on radio and during a gig. Some people like that, some don't, but what is important is that they have actually taken enough notice to decide if they like it or not," he said.
"It's not like everybody is into my style, I also get criticised. But at the end of the day, I'm still me, still doing my thing, it's uniquely me and not going to change that for anyone."
Spare time
Daniel says he's an avid fan of Manchester United and follows the English Premier League as much as possible from Seychelles. When he has some free time he enjoys spending time with his friends, but apart from that, he spends all his spare time mixing music.
"I try to do as much mixing as possible, and I have probably in excess of 500 mixes, which I do in my bedroom when I'm free," he said.
"There's really not much else to do here apart from that! My fans can follow me on my website www.djezyd.com or follow me on facebook: djezyd."
In the broader sense of being an entertainer, Daniel says he doesn't really do house parties, as he is more of a club DJ, but will play the odd house party once in a while for the close friend or fan.
As a last tidbit, here is something for all you Busy Signal fans out there. According to DJ Ezy D, Busy Signal WILL be coming to Seychelles to perform in May this year – although there is still no official date – … and take a wild guess which DJ will be opening for him as well as the Busy Signal after-party!!