Seychelles offers support to efforts to rebuild Somalia
09-May-2013

"President Michel wishes to confirm that Seychelles is ready to work with Somalia as part of an internationally coordinated programme on maritime fisheries development and management."
He offered our broad support for the country stating the need for Somali ownership of the planned reforms and the importance of developing regional structures for support and cooperation in conjunction with the Somali domestic agenda. Seychelles specifically offered its support to Somalia in the area of fisheries and maritime resource development and management, and also pledged to share its experience in the development of effective criminal justice legislation.
The Victoria-based Regional Anti-Piracy Prosecutions and Intelligence Coordination Centre was highlighted as a concrete example of what Seychelles can do.
Over 50 states and international organisations attended the conference to listen to President Mohamud unveil his government's strategic vision for the future of Somalia and to offer their support and practical assistance. That vision has a number of key elements focused on security, justice and policing, public financial management and, arguably, most important of all, political stability.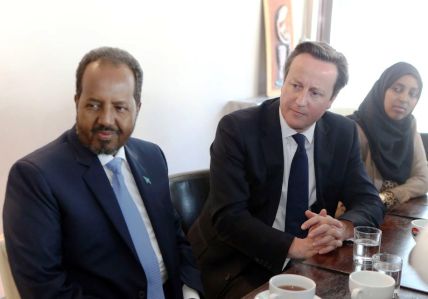 The Ministry of Home Affairs and Transport said yesterday that the conference – which aimed at securing the future of Somalia – recognised the problems and difficulties faced in establishing peace, security and the rule of law in Somalia, especially in areas recently vacated by the terrorist organisation Al Shabaab or where piracy gangs operated.
"It also linked the need for economic development to establishing law and order if young Somalis are to have an alternative livelihood to piracy and crime," said the ministry in a statement.
"While recognising these challenges, the conference represented a clear statement of belief by states that took part that these problems can be solved and difficulties overcome if Somalia is given international support."
The ministry said that the conference concluded with broad international commitment of support to President Mohamud's government plans, noting the progress made to date.
As a failed State, in recent years Somalis have suffered much from poverty, famine, terrorism and piracy. While the security situation has greatly improved in the last 12 months, largely thanks to the African Union and the actions of Kenya, Uganda and Ethiopia in ousting Al Shabaab from parts of Somalia, it is now critical that political stability is achieved in Somalia. This remains the key to preserving peace and security in the long term, said the ministry