Seychelles and Thailand to share botanical resources
11-May-2013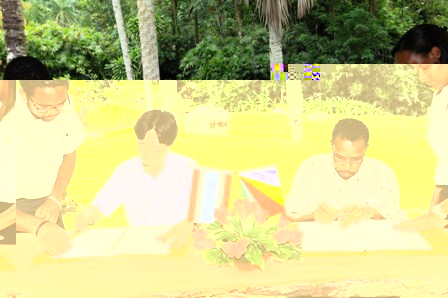 The two parties will also be able to have legal exchange of plant specimens, seeds, seedlings, and publications, cooperation in research programmes and operation of joint training schemes for staff and members of the public in the field of horticulture, botany, ethno-botany, bio-technology, education and biodiversity conservation.
This is part of a memorandum of understanding signed by representatives of the two parties on Wednesday at the Botanical Gardens. Signing on behalf of the Seychelles Botanical Gardens Foundation was its chief executive Raymond Brioche, and on behalf of the Queen Sirikit Botanic Garden was Dr Piyakaset Saksathan.
This was in the presence of the principal secretary for environment and energy Wills Agricole, and several members of the diplomatic corps, including the honorary consul for Thailand Joe Chung Faye.
Mr Brioche said in 1988 Seychelles and Thailand established diplomatic ties, and compared to back then, today the two nations are more connected.
"The National Botanical Garden Foundation has embarked on a new and exciting partnership, which will bring a little bit of Thailand closer to us," he said.
The signing of the agreement also saw the start to the installation of a Thai garden on the grounds of the Botanical Gardens, among which the Thai orchid will be planted.
A demonstration was given by three botanists and horticulturists from Thailand who had come to Seychelles to help set up the garden.
They showed those present how to grow Thai orchid seedlings, and the right kind of earth and fertiliser to use and advised how to get the plants to thrive.