National Family Council of Seychelles chairman Robert Moumou's message-'Make hard work, respect and responsibility part of our family life'
15-May-2013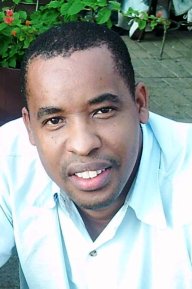 "Our families have been built on a rich tradition of hard work, respect, spirituality and responsibility. It is from our parents and grandparents that our generation learned these values and it is the responsibility of our present generation to instill these core principles in our children. This is what has allowed our country to develop and overcome the difficult challenges like poverty and social exclusion that were once part of our society.
"If we are talking of social renaissance today, it is precisely because we have to make hard work, respect and responsibility, part once again, of our family life. We all recognise and know that we have to address various social ills that are affecting our families and society today. But we have to renew our commitment, all of us to ensure that our families do not just become casualties of development but that they are seen once again as a source of guidance and nurture for all of its members.
"This year's international theme 'Advancing social integration of vulnerable groups and inter-generational solidarity' is a timely reminder because we need to become more aware of the responsibilities of the family within today's modern context.
"Many of us today, the leaders, the professionals, the technicians and all the workers who have built this country know that in most cases we had a family behind us who provided motivation and inspiration for our success. Most of us know and appreciate the efforts of our parents and grandparents in the most difficult of circumstances to feed us, to clothe us, to guide us and ensure that we had a better life than what existed then.
"This intergenerational dynamic that existed between our parents and grandparents was an enormous strength of our families because it not only ensured solidarity within the family but was also a source of support and guidance for our children. Within this network of reciprocity, the Seychellois family was one that cared for its children and elders in a communal spirit of love and trust.
"It is this same spirit that we are promoting today within the social renaissance programme. Of course times have changed but families will always have a fundamental role to play in society. "No teacher, counsellor or social worker can replace the role of a parent. No one can give a child the love that a mother or father can give. Similarly, no care attendant or home-carer can ensure that our old parents are being fully taken care of in a dignified and humane manner. "Family responsibilities should not just extend to our children but it must also be directed to our parents.
"On this family day, I therefore urge all adults in our society to make it our responsibility to understand that if we are where we are today; if we have made a success of our lives, it is because we had our mothers, fathers and grandparents to lean on. It is only when we look back that we will appreciate that it was not just about us as individuals but it was about a network of members – our family members who each played a part in ensuring our safety, well-being and future.
"It is my sincere wish that we pass on this valuable experience to our children, not only in how we care and provide for them but additionally in the way that we appreciate and show our gratitude to our parents and grandparents. This is what intergenerational solidarity is all about and we should strive to keep it a part of our Seychellois families."