IDC gives computers to children's homes
15-May-2013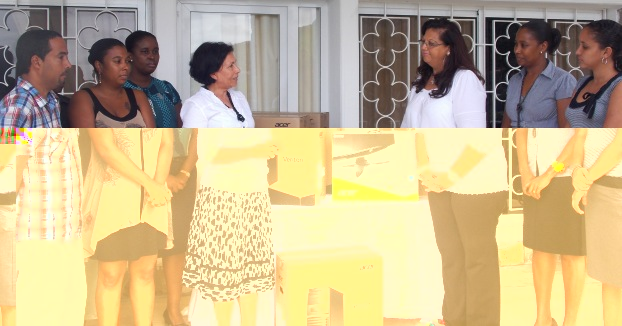 Marie-Claude D'Unienville of the IDC handed over the computers to chief executive Noella Gontier of the Seychelles Children's Foundation (SCF) in the presence of other senior representatives of the company and staff of SCF in a short ceremony at the foundation's office – Bel Eau.
On behalf of chairperson of the foundation First Lady Natalie Michel, Mrs Gontier thanked the IDC for the kind gesture which she said tallies well with IDC's corporate social responsibility and the foundation's vision of creating a conducive environment in the homes for the children's learning.
She said the computers will be very useful to the children as information technology is now an important tool in children's learning and development.
The work of the Seychelles Children's Foundation happens in great part thanks to committed sponsors whose contributions truly help to make a difference in the lives of children, said the office.