Seychelles and South Africa in joint cruise ship marketing talks
18-May-2013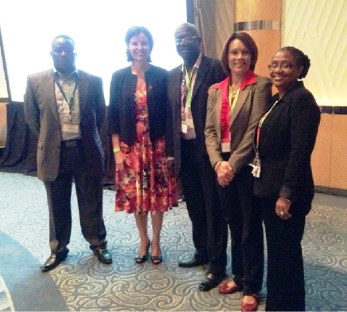 That was during recent talks between the Seychelles Tourism and Culture Minister Alain St Ange and Kwazulu Natal's Minister for Economic Development and Tourism, Micheal Mabuyakhulu, on the sideline of the South African Tourism Fair, INDABA.
Also on the agenda was a possible yacht race from Durban to Seychelles and Kwazulu Natal's continued involvement in the Carnaval International de Victoria, organised by the Indian Ocean Vanilla Islands.
Also discussed were air access between Seychelles and South Africa. It was recently announced that Air Seychelles and South African Airways have signed a code-sharing agreement allowing the two airlines to sell each other's airfares for the destinations they serve.
This will allow easier access to Seychelles for visitors from Latin America, who can transit through South Africa. Such vacationers can also opt to visit both destinations; South Africa for game safaris and Seychelles as a beach resort.
Also present were the Seychelles Tourism Board chief executive Elsia Grandcourt, David Germain, the director for Africa and the Americas and general manager for Africa Marsha Parcou.
At the Carnaval International de Victoria in February, Minister Mabuyakhulu personally led Kwazulu Natal's delegation. The two ministers had already met at the London World Travel Market (WTM) over a year ago and later in both Seychelles and South Africa on working sessions.