Next Amigos' Country & Western show set for June 1
18-May-2013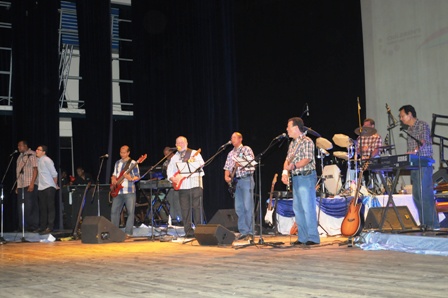 The show to take place at the International Conference Centre (ICCS) starting at 7.30pm will have as special guest Irish country singer Patrick Logan.
Preparations for the show which promises to be as good and entertaining as all past Amigos shows are well underway.
Tickets, which cost R150 apiece, are already on sale at the Ray's Music Room and at selling points under the Camion Hall.
Amigos band leader and lead guitarist Ken Marie, who is the show coordinator, said like always fans and members of the public will not be disappointed.
"The rehearsals are going well and the group is in top form," Mr Marie told Seychelles Nation this week.
"All the oldies but goodies will be on that night, so be ready to sing and dance along with Amigos," said Mr Marie.
The singers who will shine that evening will include Patrick Hoareau, Anthony Venticadoo, John Frost, Walter Larue, Perin Dingwall (stage name – Johnny Dingle) Enrico Gonzalves, Octavie Prosper, François Vital, , Barry Gertude, Judith Hoareau, Gillianne Marie , Salima Wilkin and Mona Prosper.
Besides lead guitarist Ken Marie, the Amigos' other members are rhythm guitarist Guy Marie, Lambert Woodcock on bass, Jack Yokowo on keyboard and Tony Hoareau on drums.
M-A. L.