Be grateful to grandparents - they play a big part in child protection
25-May-2013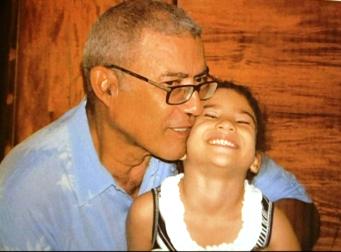 By using their intuition, grandparents are able to connect with children individually and develop a special relationship with each of them (photos courtesy NCC)
The highlight of the Child Protection Week will be a photo and letter exhibition under the theme 'It's great to be grand' -- which will illustrate the joys of grandparenting.
Apart from giving their grandchildren unconditional love, one of the greatest pleasures of grandparenting is teaching children all kinds of things and experiencing their reactions.
By using their intuition, grandparents are able to connect with children individually and develop a special relationship with each of them.
Sharing their own experiences of growing up offers insight into another time which is unique to them only.
"We are able to add another layer of affection, protection and admiration to our lives as our children's inner and outer beauty evolves," said one of the grandparents who entered the competition last year.
And what about the grandchildren – what do they think? Well, members of the public can find this out in the sample of letters which will go on display in the exhibition. Generally children seem to think that grandparents are special because they always have fun, play games, cook delicious meals, dance and have lots of stories to tell from another time and place.
During the opening of the exhibition at Independence House on Wednesday morning, prizes will be offered to the grand winners of both the photo and letter competition.
The exhibition will remain open from Wednesday May 29 to Saturday June 1 and will end with a 'Bake Sale'.